A year of living with an open heart
A year of living with an open heart, Page 1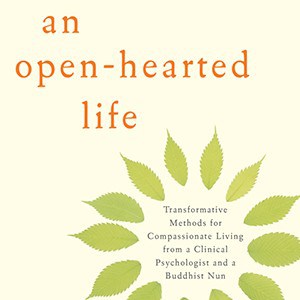 Foreword
It takes courage to cultivate compassion, and the going can get tough on your own. We've created this study guide as a resource for readers to reflect upon and share the joys and struggles of trying to live an open-hearted life. You might use this guide to spark conversation with loved ones, as a structure for an interest group that meets regularly, or simply to deepen your own practice.
We'd especially like to encourage readers to form discussion groups to delve into this wealth of material. As a classroom teacher, Karen has found small discussion groups invaluable for deepening knowledge based on mutual listening and open sharing of ideas. At Sravasti Abbey we take the same approach to learning the Dharma, with discussion groups being a staple of many of our retreat programs. All you need is a few people who want to commit to being happy, which shouldn't be so hard to find!
There's already a group of long-time Dharma friends in Seattle who have been meeting regularly to share their practice of compassion with each other. You can read their monthly reflections here.
If you're up for it, we'd like to invite you to live one year with an open heart, whether it is by putting the reflections at the end of each chapter into practice each day, or by getting together with a regular discussion group. If you'd like to share your experiences of living with an open heart, please write us through the contact form.
May this guide inspire you to attempt and sustain a practice of compassion in your daily life and in your communities, for the long-term welfare of all sentient beings.
Karen Yeh and Thubten Damcho
Venerable Thubten Chodron
Venerable Chodron emphasizes the practical application of Buddha's teachings in our daily lives and is especially skilled at explaining them in ways easily understood and practiced by Westerners. She is well known for her warm, humorous, and lucid teachings. She was ordained as a Buddhist nun in 1977 by Kyabje Ling Rinpoche in Dharamsala, India, and in 1986 she received bhikshuni (full) ordination in Taiwan. Read her full bio.