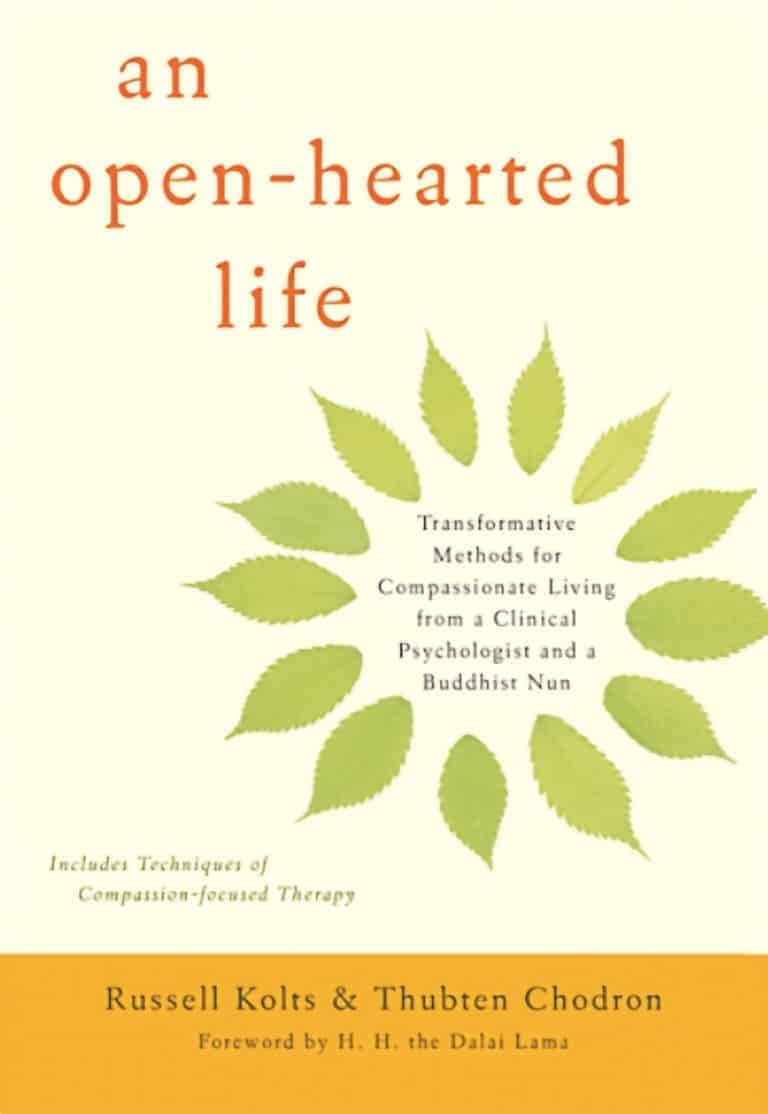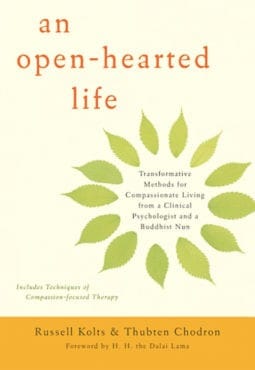 An Open-Hearted Life
Transformative Methods for Compassionate Living from a Clinical Psychologist and a Buddhist Nun
How do we turn "do more, have more, be more" on its head and cultivate compassion as the key to happiness? An Open-Hearted Life offers practical Buddhist and Western psychological approaches to opening our hearts. (U.S. edition)
Order from
About the book
A life overflowing with compassion. It sounds wonderful in theory, but how do you do it? This guide provides practical methods for living with this wonderful quality, based on traditional Buddhist teachings and on methods from modern psychology—particularly a technique called Compassion-Focused Therapy (CFT). The methods presented by the two authors—a psychotherapist and a Tibetan Buddhist nun—turn out to have a good deal in common. In fact, they complement each other in wonderful ways. Each of the sixty-four short chapters ends with a reflection or exercise for putting compassion into practice in various life situations.
An Open-Hearted Life is the U.S. edition of the book Living with an Open Heart: Cultivating Compassion in Everyday Life.
The story behind the book
Preview
Talks
Resources
Translations
Also available in German and Spanish
Reviews
Post your review on Amazon
This book is a gift. It will quietly lift you up, touching our deepest desire that all beings, including ourselves, be happy and free from suffering. With beautifully clear language and examples, the authors show how to make compassion an easy and central part of our lives. Allow this book to work on you, reading it slowly and gently practicing what you learn. It will heal your heart.
The human and planetary situation today cries out for sturdy, clear-eyed compassion that motivates actions of real benefit to others and ourselves. Toward that end, "An Open-Hearted Life" offers a powerful synergy of wisdom and practical instruction drawn from Russell Kolts's deep experience with Compassion-Focused Therapy and from Ven. Thubten Chodron's lifetime committed to Tibetan Buddhist practice.
This important and highly accessible book on compassion is a powerful and comprehensive contribution to what it means to have a heart that is kind and that can meet the world with strength and wisdom.
A collection of reflections on the practice of compassion in everyday life that provides a recipe for a deeper life and a better world. It is written with minds and hearts wide open.