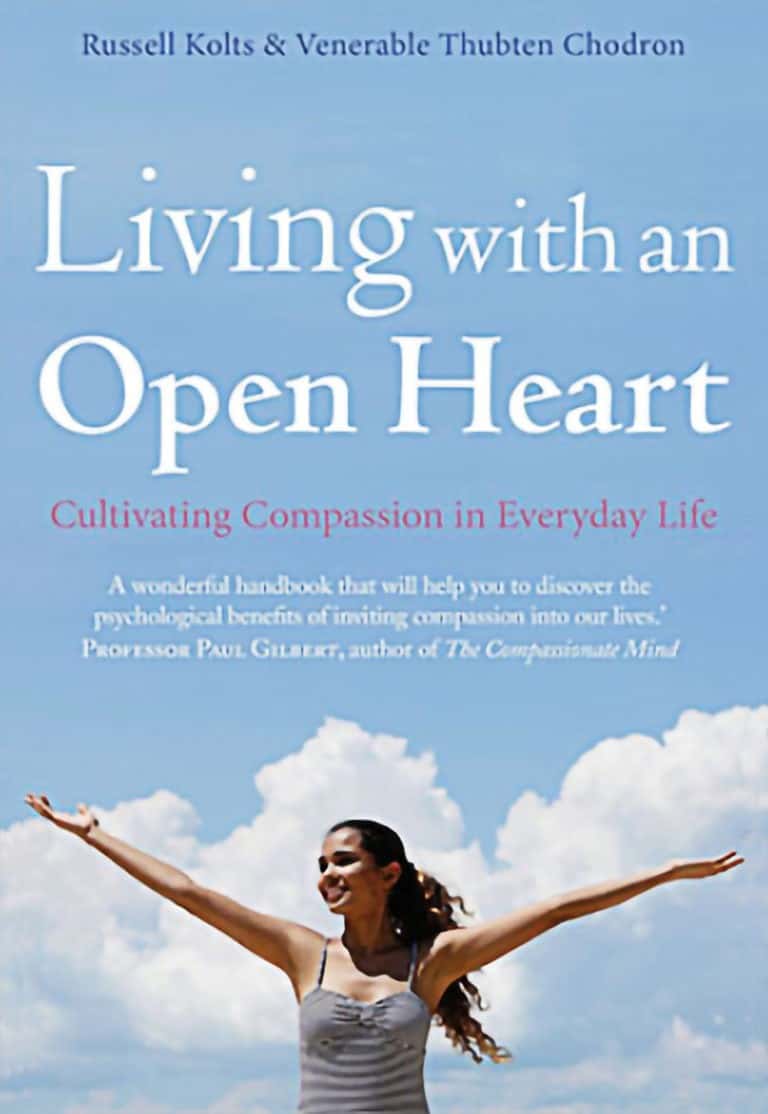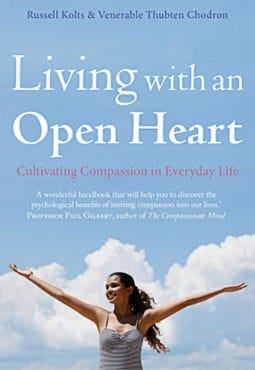 Living with an Open Heart
Cultivating Compassion in Everyday Life
How do we turn "do more, have more, be more" on its head and cultivate compassion as the key to happiness? Living with an Open Heart offers practical Buddhist and Western psychological approaches to opening our hearts. (UK edition)
Order from
About the book
Co-written with clinical psychologist and professor Dr. Russell Kolts, this book presents ideas and techniques drawn from Buddhism, western psychological approaches, as well as the authors' personal experiences, in working to develop compassion in their own lives and in their work with others.
Each chapter provides fuel for thought and contemplation as you go through your day, inspiring your motivation to be compassionate, helping you to understand compassion, and giving you specific methods for applying it in your life.
Living with an Open Heart is the U.K. edition of this book. The U.S. edition is now available under the title An Open-Hearted Life.
The story behind the book
Venerable Thubten Chodron reads an excerpt
Talks
Book launch
Watch a video or read about the book launch with both authors at Poh Ming Tse Temple, Singapore.
Resources
Excerpt: "Developing a good heart"
I always tell people that my religion is kindness, because kindness is "in our bones." Without kindness, none of us could survive. When we are born we are welcomed with kindness and compassion. Due to the kindness of others, we have food, shelter, clothing, and medicine—all that we need to stay alive. As children, under the care of others, we receive an education and learn good values that help us in life. Having enjoyed the benefits of others' kindness, it is only natural that we repay it. Read more …
Translations
Also available in German and Spanish
Reviews
Post your review on Amazon
"Living with an Open Heart" powerfully blends the techniques and insights of contemporary psychotherapy and Buddhist thought to show us how to lead a more meaningful and compassionate life.
A uniquely creative, useful guide to improving your life.
A collection of meditations on the practice of compassion in everyday life that provides a recipe for a deeper life and a better world.