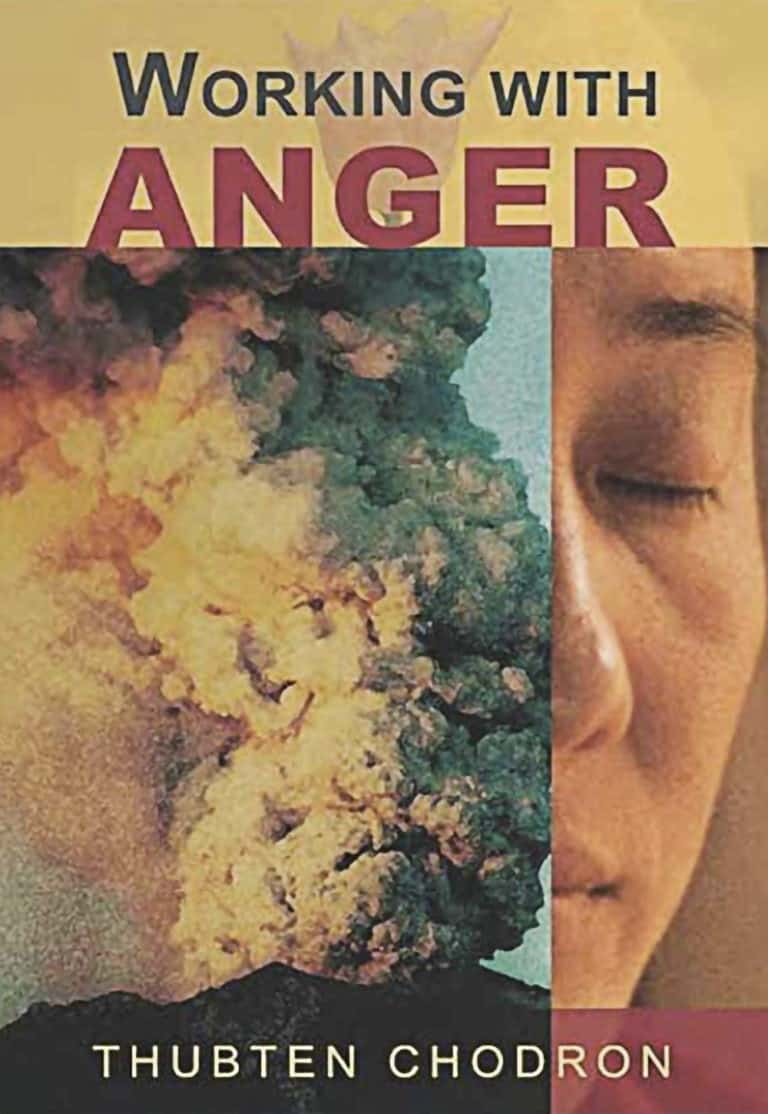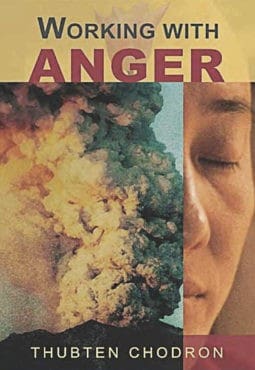 Working with Anger
A variety of Buddhist methods for subduing anger, not by changing what is happening, but by working with our minds to frame situations differently. No matter what our religion, learning to work with anger can benefit us all.
Order from
About the book
Anger plagues all of us on a personal, national, and international level. Yet we see people, such as His Holiness the Dalai Lama, who have faced circumstances far worse than many of us have faced—including exile, persecution, and the loss of many loved ones—but who do not burn with rage or seek revenge. How do they do it?
Working with Anger presents a variety of Buddhist methods for subduing and preventing anger not by changing what is happening, but by framing it differently. No matter what our religion, learning to work with our anger is effective for everyone seeking personal happiness as well as world peace.
See here for a freely distributed, brief precursor to this book.
The story behind the book
Venerable Thubten Chodron reads an excerpt
A mother's letter
In August, 2005, Sravasti Abbey sent out an email to our e-list informing them of nearby property for sale. We received a reply from Jobekah and since we didn't know her, we asked how she heard about the Abbey and our email.
My oldest son was jailed for six months for spousal abuse. Angry all of his life, wearing the weight of a huge chip on his shoulder, there were no words or counsel that would encourage to seek help. We were so very sad when he lost his house, wife, children, and everything he owned during those six months. Read more …
Additional resources
Excerpt: "Subduing anger"
One summer His Holiness the Dalai Lama spoke to a Los Angeles audience that included a group of inner city youth in fatigues, their camp uniforms, together with their counselors. After his talk, one of the youths asked His Holiness, "People get right in my face and provoke me. How can I not fight back?" She was challenging him, but quite sincere in her request. Read more …
Translations
Reviews
Post your review on Amazon
Rated one of the best spiritual books of 2001. Read the review by Spirituality and Practice
"Working with Anger" is a wonderful, wise, and life-changing book. Written in Venerable Thubten Chodron's characteristic accessible style, generously laced with examples drawn from daily life, the book is filled with practical strategies on how to free ourselves from anger, resentment, and envy. If you are looking for a practical guide to overcome anger and live with greater tolerance, love, and forgiveness, I highly recommend this book.
In "Working with Anger," Thubten Chodron offers us a kind and genuinely helpful guide to handling one of the greatest challenges in living an emotionally intelligent life.
By presenting in everyday language the Buddhist methods for overcoming and preventing anger, Bhikshuni Thubten Chodron has made accessible time-tested practical guidelines that can be helpful for everyone.
Thubten Chodron offers her insights on anger, the ways that it manifests in our lives, and the ways that we can skillfully work to transform it. Both inspiring and humble in its approach, this book is sure to be a help to many.
Thubten Chodron is one of our freshest voices of the Dharma. Echoing the clarity of H.H. the Dalai Lama's own teachings on forgiveness and healing, in "Working With Anger" she brings us helpful, practical insights from her deep training in Himalayan wisdom traditions. Written in clear, user-friendly language, this superb handbook offers us concrete strategies for dealing effectively with the painful afflictions of anger, criticism, and betrayal in contemporary life situations. Can we ever tire of such necessary, good advice?
Presented with clarity, wit, anecdotes, and examples, the material is easy to read and to absorb. If you have an anger problem (who doesn't?) or are dealing with someone who does (who isn't?), you will be glad you found this book.
Here we have a psychology that leads to true liberation … What I like here is that this work is not just about moralizing and sermonizing, but gives practical, useable techniques to neutralize anger … It has a clarity and simplicity that can only come from someone who actually lives what she writes. Highly recommendable.