Suicide Prevention Awareness Month: September 2019
Suicide Prevention Awareness Month: September 2019
Suicide Prevention Awareness Month: September 2019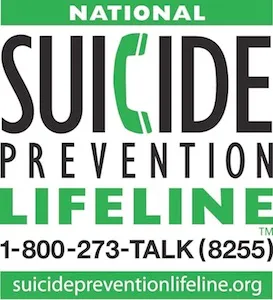 To observe this year's National Suicide Prevention Month, Venerable Thubten Chodron shares this information from the Alliance for Gun Responsibility:
On average, someone dies by suicide every eight hours in Washington State and almost half of those suicides are carried out with a firearm. That means – statistically speaking – that today someone in Washington State will take their own life with a firearm.
Easy access to firearms for individuals at high risk, limited tools to remove firearms from people in crisis, and the high lethality of firearms in suicide attempts create a situation where, too often, people in crisis are dying without the opportunity to get the help they need. In recognition of National Suicide Prevention Month this September, we are highlighting life-saving policies designed to prevent firearm suicide.
Voluntary Waivers and Temporary Emergency Transfers allow people in crisis to take their safety into their own hands and act before a dangerous situation occurs. Meanwhile, Extreme Risk Protection Orders allow family members or law enforcement to initiate the process to remove guns from a person in crisis.
Just in the past year, two new laws have been created to help prevent suicide. The safe storage provision of I-1639 creates a meaningful barrier between suicidal thoughts and action. And individuals subjected to a 72-hour Involuntary Hold will be temporarily prohibited from possessing or purchasing firearms possession for six months.
Washington State continues to lead the way in gun violence prevention, but there is more work to be done. Please visit our website, Alliance for Gun Responsibility, to learn more about suicide prevention and ways you can get involved.
And if you or someone you know need immediate help, please call the National Suicide Prevention Lifeline at 800-273-8255.
Follow this link for more information about what is being done to prevent suicide by firearm in the state of Washington: Suicide Prevention
Venerable Thubten Chodron
Venerable Chodron emphasizes the practical application of Buddha's teachings in our daily lives and is especially skilled at explaining them in ways easily understood and practiced by Westerners. She is well known for her warm, humorous, and lucid teachings. She was ordained as a Buddhist nun in 1977 by Kyabje Ling Rinpoche in Dharamsala, India, and in 1986 she received bhikshuni (full) ordination in Taiwan. Read her full bio.
More on this topic