The conversation
The conversation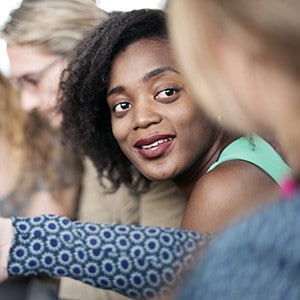 I walk into the room and take a seat.
Filled with a sense of curiosity for the conversation taking place.
I look around the room.
The sun is streaming through the windows
It's a beautiful day outside.
I place my attention onto the conversation unfolding before me.
A: "Did you hear the way she talked to me?"
B: " Yea, she was quite nasty and rude."
C: "Don't take it personally, she is probably having a bad day"
A: "I should go tell her about herself!"
B: "Just because she is having a bad day, doesn't mean she should emotionally vomit on everybody."
C: "Let it go, I am sure she didn't intentionally mean to hurt you."
B: "I know, but still…"
C: "People say and do things they don't mean when they are in pain and hurting."
A: "That doesn't give her the right."
A new voice chimes in, a child
Child: "What's going on?"
I respond, "Someone was not so nice."
Child: "Oh, who is winning the argument?"
"Don't know yet, it remains to be seen."
Child: "Don't you get tired of listening to these guys?"
"Well," I say, "It's interesting to me because usually the one who is the loudest wins the argument."
"Really," as she takes my hand, "It's beautiful outside, let's go take a walk in the sun."
I stand up and we walk towards the door and I say, "This conversation does get a bit old."
She asks, "Who do you think will win the debate?"
"I think you."
I step outside and close the door on my committee.
Featured image © Rawpixel.com / stock.adobe.com
Venerable Thubten Chodron
Venerable Chodron emphasizes the practical application of Buddha's teachings in our daily lives and is especially skilled at explaining them in ways easily understood and practiced by Westerners. She is well known for her warm, humorous, and lucid teachings. She was ordained as a Buddhist nun in 1977 by Kyabje Ling Rinpoche in Dharamsala, India, and in 1986 she received bhikshuni (full) ordination in Taiwan. Read her full bio.
More on this topic