Reflections after doing retreat on the four establishments of mindfulness
Reflections after doing retreat on the four establishments of mindfulness
Reflections after doing retreat on the four establishments of mindfulness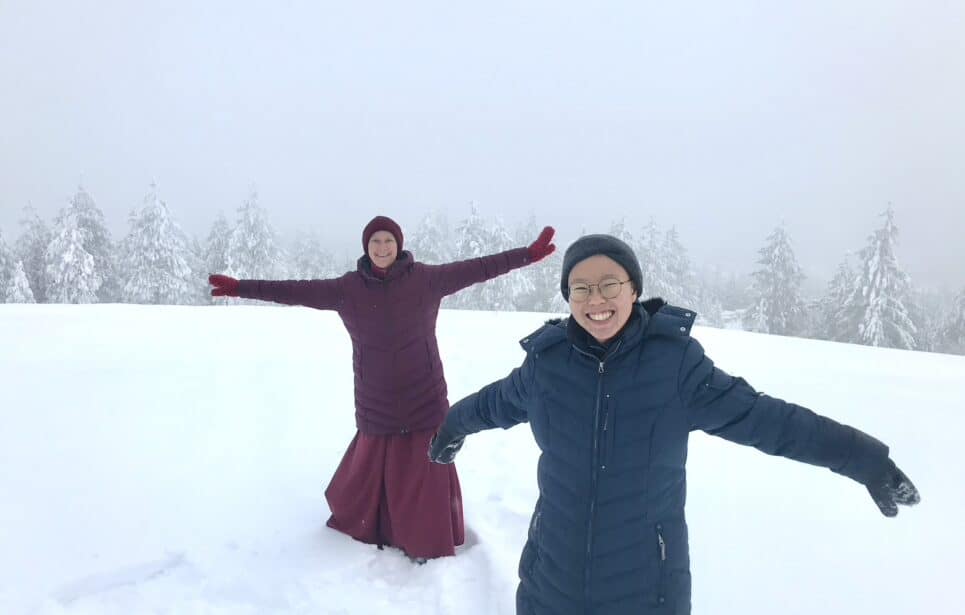 Dronsel is an anagarika (eight-precept lay trainee) at Sravasti Abbey. These poems capture her insights from participating in the 2023 Winter Retreat on the four establishments of mindfulness.
Selfless
Mind as mind knows no peace
Mind at peace is no mind at all
A body as body knows no ease
A body at ease is no body at all
A self as self knows I without contentment
A self without I is selfless with contentment
Skeleton
The future me is the current you
The past you is the current me
We are formed by the four elements,
Five aggregates, six consciousnesses
Removing them, ashes to ashes,
Dust to dust
What difference is there between us?
Self-centered
Where is the heart when there is mine
Where is the mind when there is an I
Where is the I when there is not a self
Where do sentient beings lie when there is a self
Guest Author: Dronsel
More on this topic