A gift: an incarcerated person lets go of anger
A gift: an incarcerated person lets go of anger
A gift: an incarcerated person lets go of anger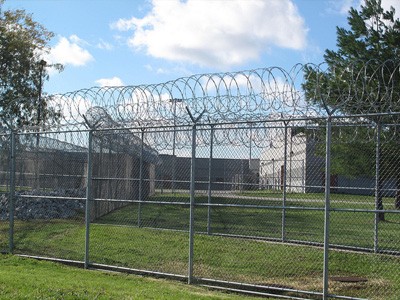 A couple of weeks ago one of the guys in one of my prison groups told me the following story. He said he was in the gym one day and was confronted by this other guy. It was ugly and so he left the gym and went to where he had hid a homemade knife (or shiv). Before he told me this he looked around to make sure the guard wouldn't overhear him. He got the knife and was intending to go back and "hold his own" by stabbing this guy. However, on the way back to the gym some words from one of our meetings came back to him and he stopped. He put the knife back and then walked around the yard for a very long time. He decided to let the whole thing go.
If he would have stabbed the man, the man could have possibly died. Our man would have been caught and instead of getting out in a couple of years, he would have been in for the rest of his life—he's very young. Two lives would have been lost. But he stopped his action.
This is the biggest gift I can think of. If our years of work do nothing else, our effort has already been returned to us tenfold by this huge gift. How precious is each human life!
Read more about Reverend Mcallister's work with inmates in the Soto Zen Journal.
Reverend Kalen McAllister
Rev. Kalen McAllister was ordained by Rev. Shoken Winecoff in 2007 at Ryumonji Monastery near Decorah, Iowa. She is a long-time practitioner of Zen, and was active in the operation of the Missouri Zen Center for many years. In March, 2009, she received an award from the Women's Buddhist Council in Chicago for her work with prisoners in several eastern Missouri prisons. In 2004, she co-founded Inside Dharma, an organization dedicated to assisting prisoners in practical matters, as well as supporting their practice of meditation and Buddhism. Rev. Kalen received Dharma transmission in March, 2012, from her teacher, Shoken Winecoff, at Ryumonji Zen Monastery. In April, she traveled to Japan to be formally recognized (Zuise) at the two major temples, Eiheiji and Sojiji, in ceremonies where her robe was officially exchanged to brown and she was recognized as a Dharma teacher. (Source: Shinzo Zen Meditation Center)
More on this topic