Nelson Mandela's advice
Nelson Mandela's advice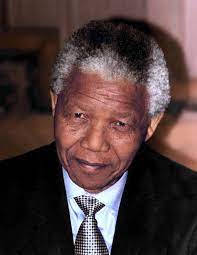 In his biography Mandela, Nelson Mandela advised his then-wife, Winnie, how to use her upcoming jail time. He spent 27 years in prison in South Africa for his fight against apartheid and went on to become South Africa's president from 1994 to 1999. The words he wrote can guide anyone who is serving time.
"You may find that the cell is an ideal place to get to know yourself, to search realistically and regularly the process of your own mind and feelings. In judging our progress as individuals we tend to focus on external factors such as one's social position, influence and popularity, wealth and standard of education… but internal factors may be even more crucial in assessing one's development as a human being: honesty, sincerity, simplicity, humility, purity, generosity, absence of vanity, readiness to serve your fellow men—qualities within the reach of every soul—are the foundations of one's spiritual life… At least if nothing else, the cell gives you the opportunity to look daily into your entire conduct to overcome the bad and develop whatever is good in you. Regular meditation, say of about fifteen minutes a day before you turn in, can be very fruitful in this regard. You may find it difficult at first to pinpoint the negative factors in your life, but the tenth attempt may reap rich rewards. Never forget that a saint is a sinner who keeps on trying."
Venerable Thubten Chodron
Venerable Chodron emphasizes the practical application of Buddha's teachings in our daily lives and is especially skilled at explaining them in ways easily understood and practiced by Westerners. She is well known for her warm, humorous, and lucid teachings. She was ordained as a Buddhist nun in 1977 by Kyabje Ling Rinpoche in Dharamsala, India, and in 1986 she received bhikshuni (full) ordination in Taiwan. Read her full bio.
More on this topic