Just breathe
Just breathe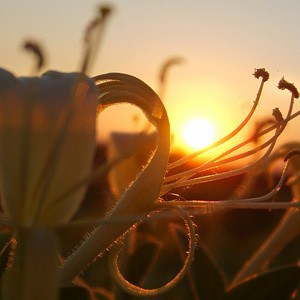 The air vent's constant droning taints the night
while cell to cell, each prisoner stokes the flow.
Like caustic oil, their fury floods my cell,
and in my shrinking space, I inhale
the anguish of my brothers, their stinging pins
arousing me raw from my soul's slumber.
Their braided rage rends my waxen wings—
no sky, no ground, no bearing can I find.
From refuge torn, my weighty heart concedes
its place of gravity for me alone
where 'neath confusion, unity abides
to quell the muddy sorrows of the world.
My breath transforms, black smoke to milky light,
as I send out this unassuming gift.
Like honeysuckle through a summer screen,
this scent of hope journeys down the duct
to permeate throughout this concrete exile
and then cascade across the distant hills.
Outside as from a dream, the eastern sun
paints her hues on all that she can see.
Awake at last, people cease their drill
and in their spaces offer their own breath
while Nature, too, celebrates these waves
and fields of grass bow to the wind and dance.
Venerable Thubten Chodron
Venerable Chodron emphasizes the practical application of Buddha's teachings in our daily lives and is especially skilled at explaining them in ways easily understood and practiced by Westerners. She is well known for her warm, humorous, and lucid teachings. She was ordained as a Buddhist nun in 1977 by Kyabje Ling Rinpoche in Dharamsala, India, and in 1986 she received bhikshuni (full) ordination in Taiwan. Read her full bio.
More on this topic