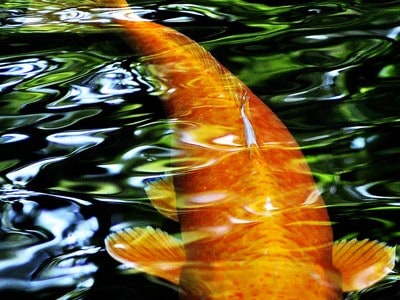 L. B. is serving a 50-year sentence in Oregon. He encountered Buddhism just a few months ago.
I woke up angry today.
My nerves feel as taut as piano wire and I want to scream!
I grow tired of hearing the men here in prison talk about their various body parts and what they are going to do with them to whoever gets closest to them. I'm sick of hearing 20-year-old know-it-alls talk about all of the robberies they are going to pull once they are released.
I'm tired of hearing the loud noise of cell doors slamming shut and vibrating like the local 204 coming down the tracks. Most of all, I am tired of hearing myself groan with self-pity.
Years ago, during one of my brief encounters in a drug treatment center, I met a lady that I could never relate to. She told me, "When you can't run and you can't fight, you must flow." That saying has stuck with me for years. I don't know where she got it, but it keeps running through my mind.
I can't run, at least no more than six steps in any direction. I can't fight; I gave up slugging concrete walls years ago. So I figure that I might as well try to flow. Hell, nothing else seems to work.
How am I going to flow? I ask myself. Lately I've been reading Working with Anger. It states, "Before we can transform or eliminate our anger, we must be able to identify it." Well, I most certainly have identified that I am angry.
Everything around me is making me angry.
Hey, wait a minute. No one can ever make me angry. I choose to respond one way or another, and I am choosing to be angry.
Now that the blame has been fixed, I stew about it for a while. I realize that I do not like staying angry, especially if I'm the cause of that anger. I need to let go of my anger and relax. This reminds me of what the great Indian sage, Shantideva, said:
Why be unhappy about something if it can be remedied?
What is the use of being unhappy about something if it cannot be remedied?
So, I'm thinking that this situation can be remedied because I am the one causing my anger. With that thought I grab a pen and start to write. Before I know it, my anger has dissipated and I am enjoying myself.
A big smile crosses my face. I've found a way to flow—it is in the flow of my pen.
Venerable Thubten Chodron
Venerable Chodron emphasizes the practical application of Buddha's teachings in our daily lives and is especially skilled at explaining them in ways easily understood and practiced by Westerners. She is well known for her warm, humorous, and lucid teachings. She was ordained as a Buddhist nun in 1977 by Kyabje Ling Rinpoche in Dharamsala, India, and in 1986 she received bhikshuni (full) ordination in Taiwan. Read her full bio.
More on this topic