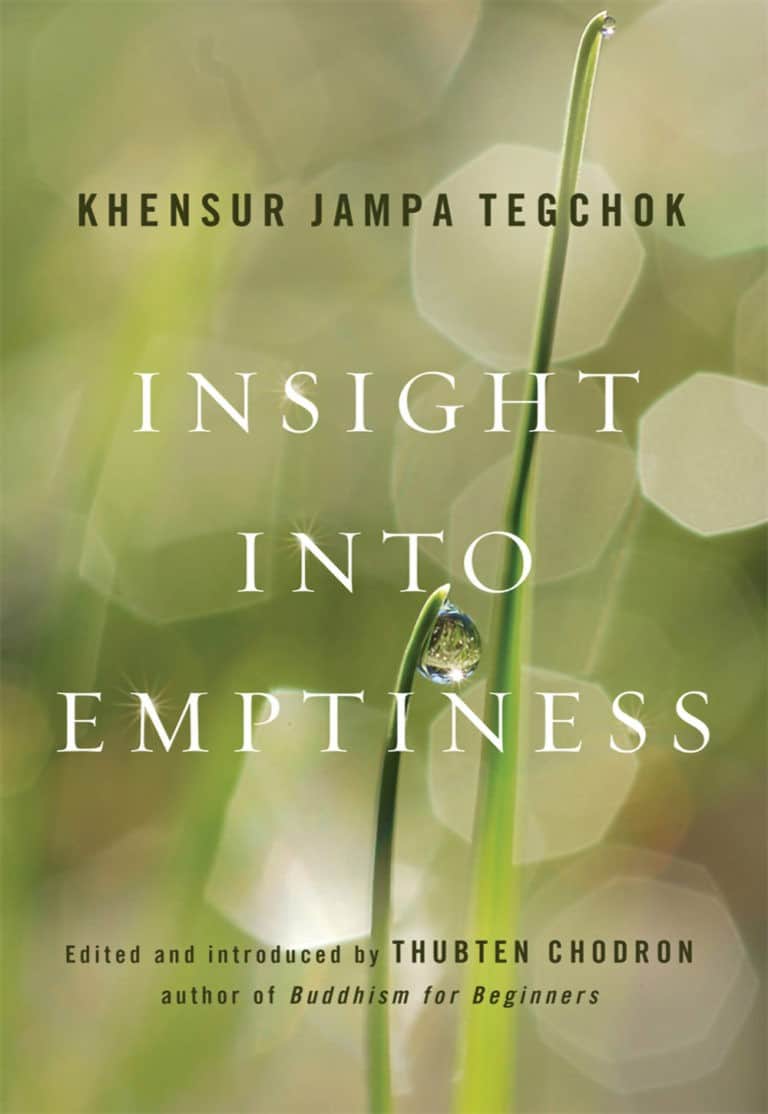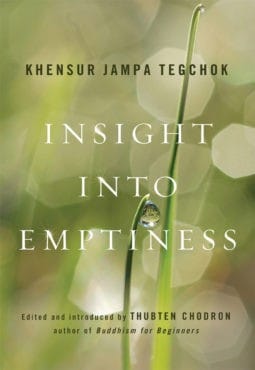 About the book
A former abbot of one of the largest Tibetan Buddhist monasteries in the world, Khensur Jampa Tegchok has been teaching Westerners about Buddhism since the 1970s.
Drawn from a lifetime of practice and with a deep respect for the intellectual capacity of his students, Khensur Tegchok unpacks the heart of Buddhist philosophy—the emptiness of all appearances—with precision and clarity.
Engagingly edited by Venerable Thubten Chodron, emptiness is here approached from a host of angles beyond most treatments of the subject, while never sacrificing its conversational approach.
The story behind the book
Venerable Thubten Chodron reads an excerpt
Media coverage
Listen to an interview with Venerable Chodron by Mandala Magazine, April 2012
Excerpt: "Causal dependence"
The simile of the cloud is connected to phenomena of the future and illustrates their lack of existence from their own side. Rain cannot fall from a completely clear sky. For rain showers to happen, first clouds must gather in the sky. Then the rain falls, and that has the potential to make crops grow, trees become full, and fruit ripen. Nevertheless, the sky itself has been clear all along. The clouds are adventitious; they arise dependent on causes and conditions. Read more …
Translations
Translations Also available in French and Spanish
Reviews
Post your review on Amazon.
Khensur Rinpoche Jampa Tegchok is renowned among the great monastic universities for his keen understanding of philosophy, and of Madhyamaka in particular. Here you will find vital points and reasoning for a clear understanding of emptiness.
It is wonderful to see these authoritative and extremely clear teachings. They ease us, step by step, into deeper understanding of emptiness and its liberating power. Highly recommended!
This jewel of a book contains the essence of the teachings on emptiness that Khensur Jampa Tegchog has been imparting to Westerners for over thirty years.
Although many books about emptiness now exist in Western languages, few manage to convey the meaning of this profound idea as clearly as Insight Into Emptiness. Khensur Jampa Tegchok manages to explain even the most difficult aspects of Middle Way thought in a way that is both accessible and lucid. This is one of the best introductions to the philosophy of emptiness I have ever read.