Don't Believe Everything You Think: Study Guide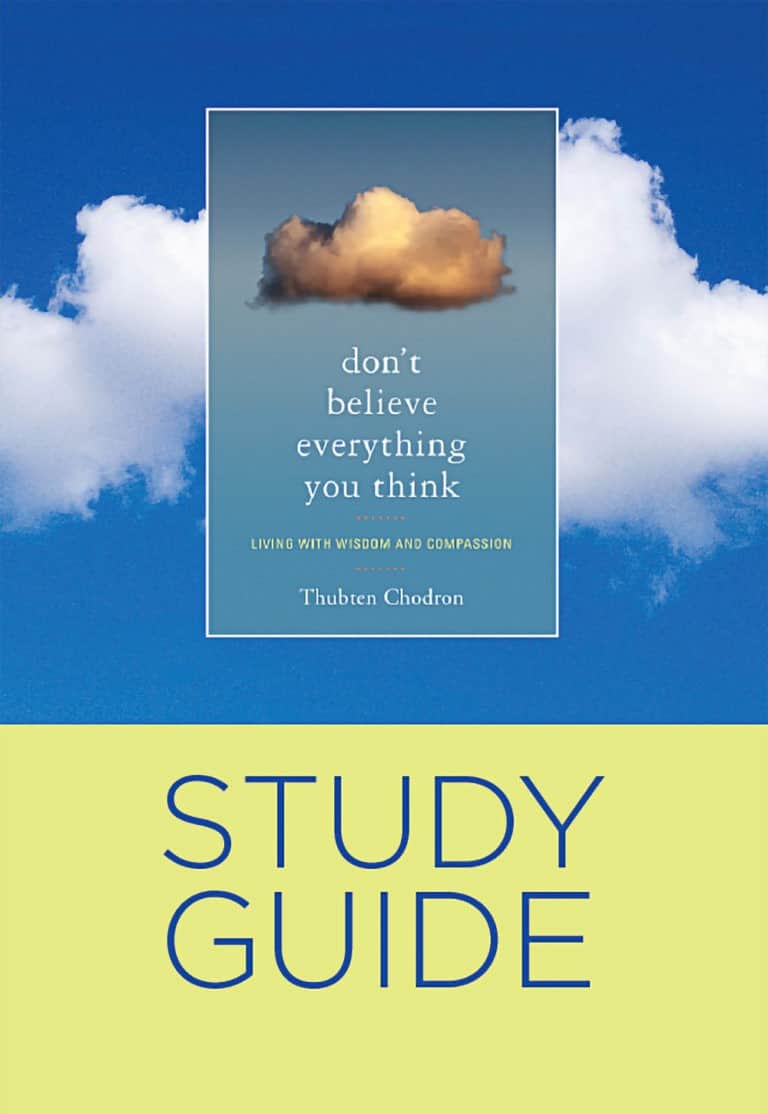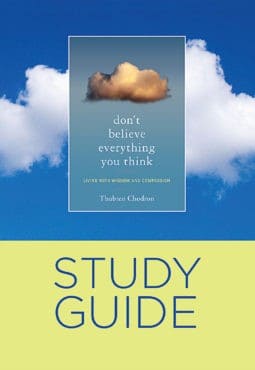 Don't Believe Everything You Think: Study Guide
Download
A companion resource to the book Don't Believe Everything You Think: Living with Wisdom and Compassion, a commentary on The Thirty-Seven Practices of Bodhisattvas.
In the framework of Buddhist education, we deepen our understanding of teachings through a process of hearing, thinking, and meditating on what we've learned. In the context of this book, hearing involves reading the text. You can also watch or listen to the talks given by Venerable Chodron and the Sravasti Abbey monastics on each verse.
To support the process of thinking, we've created this study guide with questions that you can contemplate on your own or discuss with a book group. We've also included writing prompts for those of you who like to journal to connect each verse with your own experience; akin to the personal stories you've read in the book.
Teachings
Associated talks and teachings are here.
Contents
Chapter 1: Helpful background
Chapter 2: Starting out on the path
Chapter 3: Transitioning
Chapter 4: The next step
Chapter 5: Cultivating love, compassion, and altruism
Chapter 6: Transforming distressing events
Chapter 7: Dealing with difficulties
Chapter 8: The hated and the desired
Chapter 9: The true nature
Chapter 10: Practices to last a lifetime
Chapter 11: Joyfully staying on the path