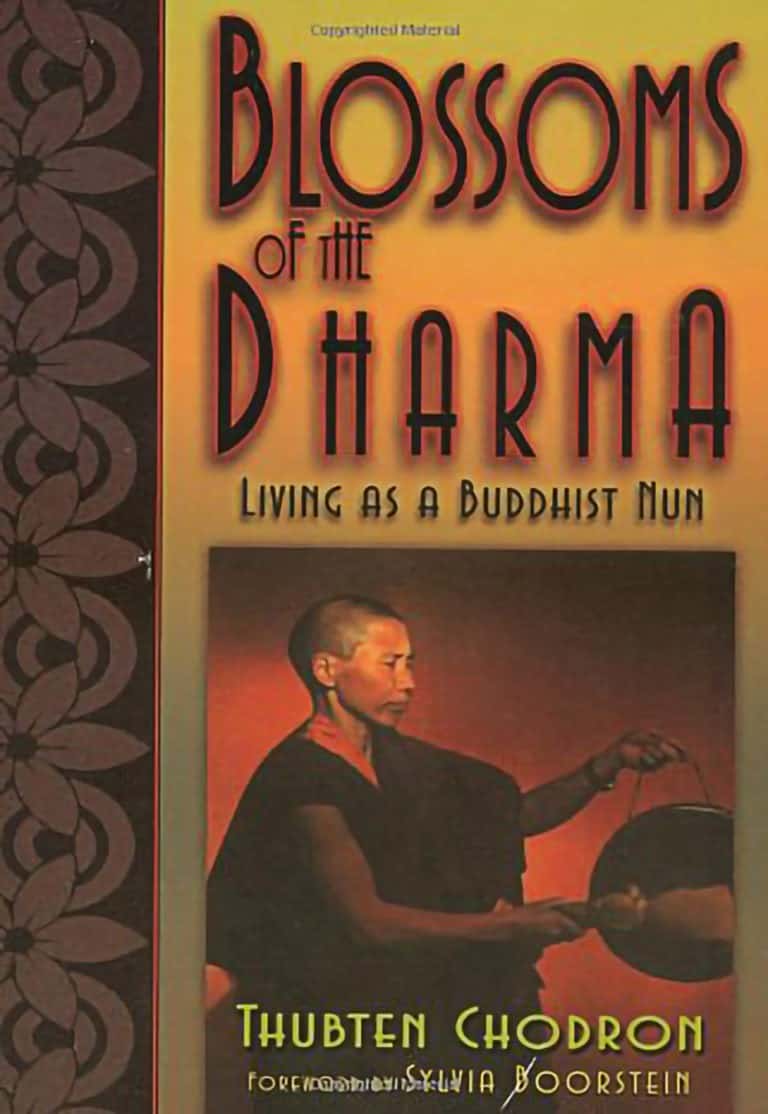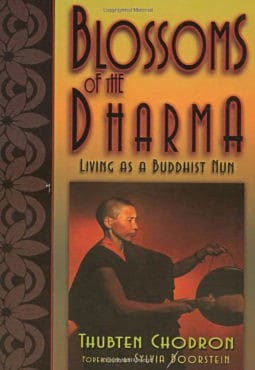 Blossoms of the Dharma
Living as a Buddhist Nun
A compilation of talks given at the Life as a Western Buddhist Nun conference in Bodhgaya, India in 1996. Wisdom and inspiration for lay practitioners and nuns seeking the essence of Buddhist practice.
Order from
About the book
In recent years, Buddhist nuns from Asia and the West have come together to become more active in improving their status in the sangha. At Life As A Buddhist Nun, the 1996 conference in Bodhgaya, His Holiness the Dalai Lama supported this effort of Buddhist nuns to clarify their purpose in taking vows, widening their context, broadening community beyond their own abbeys, and supporting one another on their quest to achieve greater equality.
This book gathers some of the presentations and teachings given at this conference. Coming from many different countries and backgrounds, these women show ways they have found to embrace group practice in an era when most societies extol individualism. Their passion for wisdom will inspire lay practitioners and other nuns seeking the essence of Buddhist practice.
Note: This book is currently out of print. Used copies may be available through Amazon and other sellers and the full text is available online below.
Reviews
Post your review on Amazon
A compilation of talks given by nuns at a three-week conference—"Life as a Western Buddhist Nun"—in Bodhgaya, India, in 1996. As Bhikshuni Thubten Chodron explains in the preface: "These talks were given in a relaxed, friendly atmosphere, generally in the evening at the end of a long, happy day of listening to Vinaya teachings, meditating, and discussing the Dharma." The book is divided into sections on History, Life as a Nun, and Teachings; contributors are nuns from all over the world. Included is the legendary talk (given in the presence of H. H. the Dalai Lama in 1993 in Dharamsala) that inspired this conference, "The Situation of Western Monastics," by Bhikshuni Tenzin Palmo, which is a moving defense of monasticism.
Life as a Western Buddhist Nun Conference 1996
The contents below were published in the book Blossoms of the Dharma: Living as a Buddhist Nun.
---
Front Matter
Section I. History and Monastic Discipline
Section II. Living As A Buddhist Nun
Section III. The Nuns' Teaching
Appendices