Monastic Life
Whether you're curious about the lifestyle of Buddhist monastics, aspire to take ordination, or are already ordained, there's a treasury of books here about monastic life.
Monastic Life
Featured Book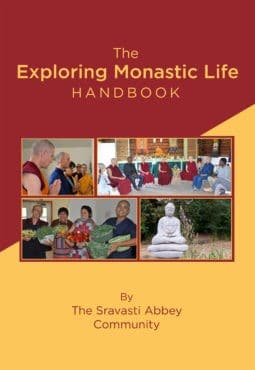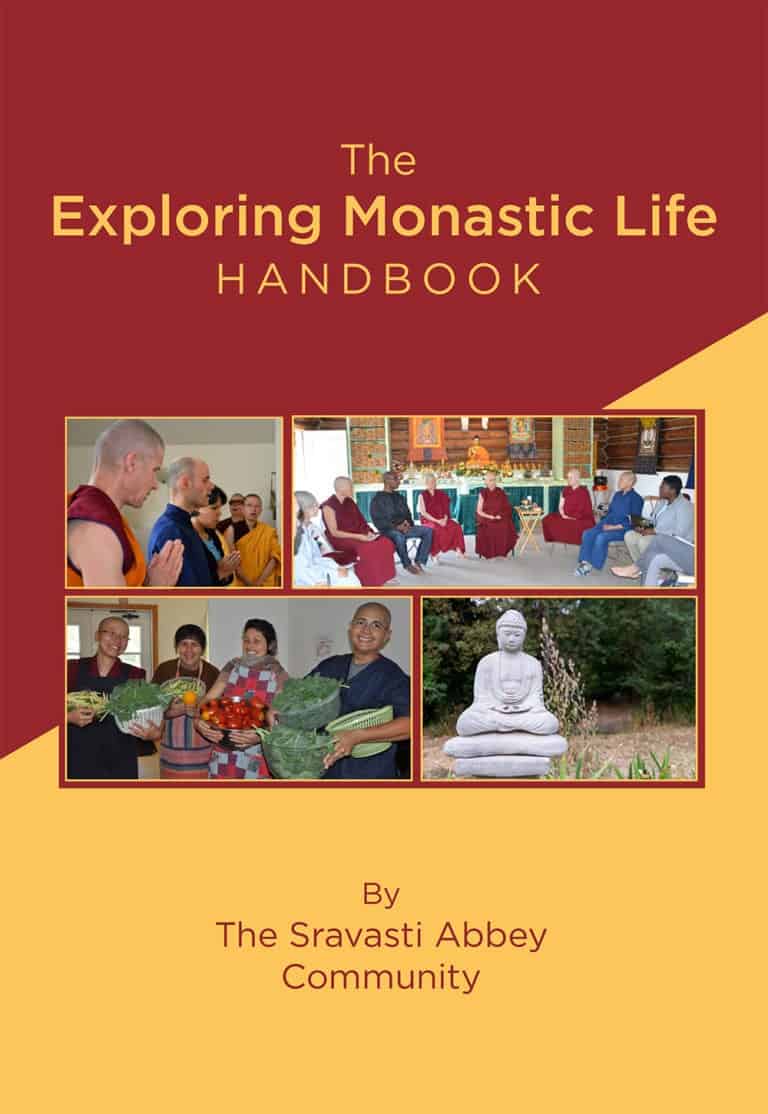 A collection of articles compiled by the Sravasti Abbey community to provide guidance for those interested in exploring their spiritual aspirations more deeply.
Download as
The Vinaya refers to the ethical discipline, precepts, and rules of training for the monastic community and the texts explaining this. To contribute to the flourishing of the monastic community and the Dharma in the West, Venerable Thubten Chodron has edited numerous books for aspiring, novice, and fully ordained monastics. May these rare English resources be of benefit to Western monastics and those who are interested in learning more about ordination.
Please note: Some of these texts may only be read by those who are ordained as Buddhist monastics. If you're a Buddhist monastic who would like to watch Venerable Thubten Chodron's Vinaya teachings, send in a request to livestream [dot] sravasti [at] gmail [dot] com. Please provide information on your level and length of ordination and the name of your preceptor.