Death under the bodhi tree
Death under the bodhi tree
Impermanence becomes reality to monastics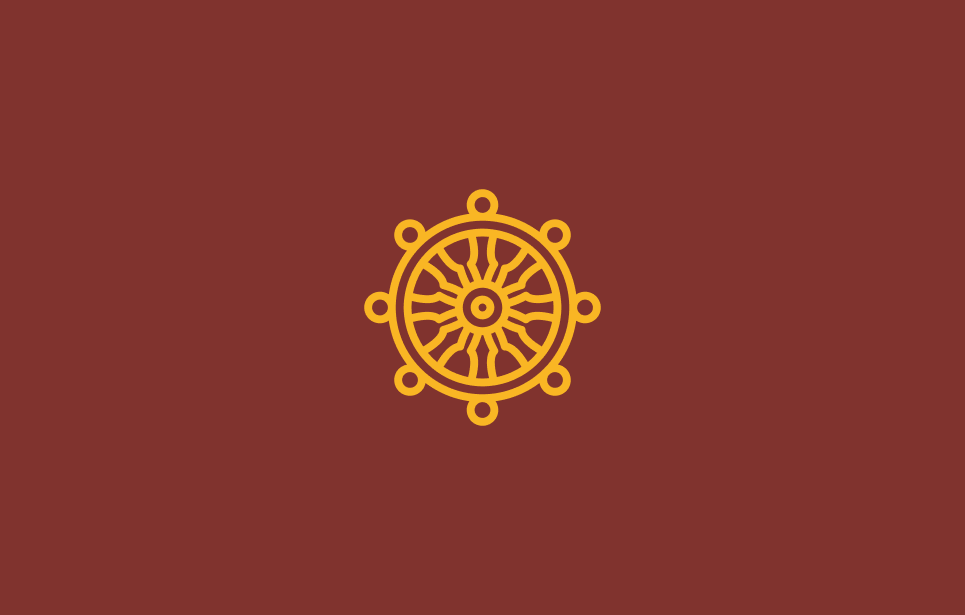 Venerable Chopel Dronma from Spain had come to Bodhgaya with ten of her sister nuns from Samye Ling Buddhist Center in Scotland to attend the Bodhgaya International Full Ordination Program in February, 1998. I saw her in the classes and training sessions for monastics—a thin, medium-height nun in her 40s. There was nothing extraordinary looking about her; all of us monastics look alike with our robes and shaved heads. When I went down for breakfast on the fifth of the nine days of the program, I heard that she had suddenly died. The circumstances were certainly unique.
Although the aspiring monastics did morning prayers together in the main hall of the Chinese Temple on all the other days, that morning they went to the stupa instead, breaking into small groups to do their morning practice. As the day dawned, Venerable Chopel Dronma was sitting with the Samye Ling nuns meditating under the bodhi tree, the site of the Buddha's awakening. They got up to move a few yards to join another group of nuns so they could chant the Praises to Tara together. As she was sitting down, she unexpectedly collapsed. The nuns gathered around her and her teacher, Lama Yeshe Losal, who was nearby, came over. Although attempts were made to revive her, within a half hour she was dead under the bodhi tree.
All of us were stunned by the suddenness of it, although some knew that she had had a pacemaker for her heart since she was in her 20s. As Buddhist practitioners, we contemplate impermanence and death to invigorate our Dharma practice. Yet whenever death happens we are still shocked. But to die under the bodhi tree while saying prayers, with nuns around her and her teacher at her side—this was not a usual death.
Her face was peaceful as the nuns placed her body in a box (this was not really a coffin, for such a thing is luxurious in India, and is re-used) at the Mahabodhi Society. The box was packed with ice to give time for her sister to arrive from Europe for the cremation, and the nuns did Chenrezig puja.
Two days later we gathered for the funeral. The nuns lifted her body, covered with her yellow monastic robe, out of the box and put it on a low platform at the Mahabodhi Society. Several Chinese monks and nuns, including the Karma Acharya from the ordination, a high monk from Hong Kong, beautifully chanted prayers in Chinese. Then those in the Tibetan tradition did Chenrezig puja, and finally the Theravada monks chanted in Pali. People who had never met Venerable Chopel but had heard about her unusual death came to offer flowers, incense, katas and candles. We put her body back in the box, sprinkled flowers over it and placed it in the back of a jeep. A procession began through the one-street town of Bodhgaya, across the bridge of the Neranjara River, which is dry this time of year, to the middle of a vast sandy area. A funeral pyre was built and again we nuns lifted her body out of the box and placed it there. By that time hundreds of people were there —Indians, Europeans, Tibetans, Chinese, Sri Lankans, etc.—seated on mats surrounding the pyre. The chanting resumed and the fire was lit. The Chinese monks and nuns, in flowing golden robes, led us in chanting "Namo Amitofo" while circumambulating the pyre. When they stopped, the Theravadan monks, in ochre, saffron and brown robes, chanted in Pali. All the while the maroon-robed Tibetan monastics sat and chanted in Tibetan. I was in awe: how incredible to have so many sangha members from various traditions participate in the funeral of a foreigner whom they didn't even know! I had a strong sense of the unity and deep harmony of the sangha as everyone spontaneously joined in to help.
As the fire burned, we continued chanting. Black clouds of smoke lifted from the fire, and I contemplated the burning of our disturbing attitudes and karma, the causes of all our suffering. We couldn't see Venerable Chopel Dronma's body at all, which was unusual, for during an open cremation one or another limb often dangles out and has to be pushed back into the fire. After a while, as the fire was burning down, I looked westward, toward the stupa. Golden rays of the afternoon sun had broken through the clouds, casting a lovely light over the stupa.
As we walked away from the pyre, our feet slipping in the sand, her sister said to me, "This is like a dream. In the West, funerals are so awful. You have to deal with so many people to arrange it as well as with others' difficult emotional reactions. But here it was effortless and so many people helped."
Something about Venerable Dronma's death has changed me. Not only did she die peacefully under the bodhi tree with her teacher and Dharma sisters at her side, but her funeral left all who attended uplifted and inspired. No one was sobbing with grief. No one was arguing over funeral arrangements. No one felt drowned in misery. Instead everyone was inspired—by the Dharma and by this nun's unassuming practice. She must have made strong prayers not only for her life to be meaningful, but also for her death to be beneficial for others. Almost everyone at her funeral was praying, "If only I could die like that!"
As I talked with the nuns who knew her, I learned that she had been a nun for many years and had done about 11 years of retreat. Yet, her roommate at the ordination program told me that Venerable Chopel had commented that she was not satisfied with her progress. Pushing herself hard and judging herself harshly, she felt that others practiced better and achieved greater results. At times she would fall into discouragement over this. It made me reflect how our own self-evaluation is often skewed by unnecessary self-deprecation, for look at the way she died and the inspiring effect it had on others! If we practice with kindness and without expectations, simply being content to create virtuous causes without seeking fantastic experiences, the results will come by themselves. Self-judgment is useless and painful, not to mention inaccurate. The seeds of virtue that she had sown in her mindstream and her strong aspiration to benefit others ripened naturally, bringing great benefit, even in her death.
Venerable Thubten Chodron
Venerable Chodron emphasizes the practical application of Buddha's teachings in our daily lives and is especially skilled at explaining them in ways easily understood and practiced by Westerners. She is well known for her warm, humorous, and lucid teachings. She was ordained as a Buddhist nun in 1977 by Kyabje Ling Rinpoche in Dharamsala, India, and in 1986 she received bhikshuni (full) ordination in Taiwan. Read her full bio.
More on this topic