Right effort, learning, and love
Right effort, learning, and love
Right effort, learning, and love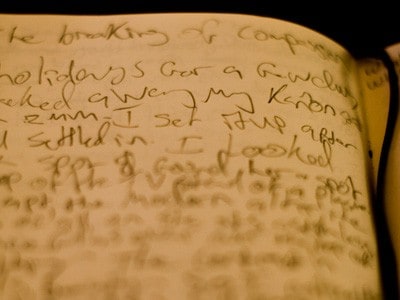 I began keeping a journal in my Buddhist training, and it shows the gradual discovery of my own suffering.
I woke this morning with a little more understanding of myself. It is true that by increasing my effort in training and by really learning, help comes in response to what I have learned. What I have learned is this; in most of my thoughts I spin the central theme of hurt. I take on events, spin out the details, and magnify my own hurt. I do this by the judgments I make about the motives or opinions of others. And then, when my mind has evoked a string of emotions, and in response even thoughts and emotions well up, it becomes even more painful than before. I began to look for help and found it all around me and much to my surprise, from within!
Buddhism teaches that all beings are basically looking for love.
Venerable Thubten Chodron
Venerable Chodron emphasizes the practical application of Buddha's teachings in our daily lives and is especially skilled at explaining them in ways easily understood and practiced by Westerners. She is well known for her warm, humorous, and lucid teachings. She was ordained as a Buddhist nun in 1977 by Kyabje Ling Rinpoche in Dharamsala, India, and in 1986 she received bhikshuni (full) ordination in Taiwan. Read her full bio.