Learning from others
Learning from others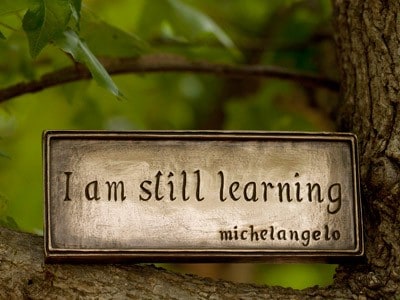 Lately I have learned some things and checked my own behavior just by observing some people here and how they are suffering. There is a guy who lives upstairs who is regularly disrespectful to everyone. He acts out every day with the guards and with other incarcerated people, sometimes with no one in particular. He was up there yelling the other night, and I was down here silently wishing that he would shut up, when he yelled out, "I am becoming an arrogant son of a bitch! Every time I see someone doing stupid shit or when they open their mouth and say something idiotic, I hate them more and more!"
What he said stopped me in my tracks right then and these. As Lama Yeshe would say, I needed to check up because I, too, feel that way sometimes—not like everyone is dumb and I am so much smarter, but I sometimes find myself judging others' actions and speech and it makes me angry, like the guy who was yelling that he was better than everyone else. When I thought about it, I realized that I think I'm better than him. Part of my arrogance comes from the Dharma—actually not from the Dharma, but from me changing because of the Dharma. Because I've changed some, in a good way. Because I'm not strung out on drugs or violent all of the time, or loud and disrespectful, then I see myself as "better" than how I used to be and therefore better than people who act like I used to.
Venerable Thubten Chodron: I replied to B. T. that while it's good to rejoice at our own virtue (and we shouldn't feel bad about that), we don't take the step of looking down on others because of it.
In another instance I was talking to a guy who I speak to regularly. I could tell he was in a foul mood and tried to talk around it. When he started going on about something, I would try to change the topic, but I wasn't being very successful. I deal with this guy a lot so I know that sometimes you just can't tell him anything. While he was going on and on, I could see the anger on the surface fine, but also I started to see all of the suffering underneath. It was weird, because it was so evident to me that I could almost feel it physically. At the same time, I could see myself—I've been known to get out of control before—and it reinforced in me the desire not to be like that anymore.
Venerable Thubten Chodron
Venerable Chodron emphasizes the practical application of Buddha's teachings in our daily lives and is especially skilled at explaining them in ways easily understood and practiced by Westerners. She is well known for her warm, humorous, and lucid teachings. She was ordained as a Buddhist nun in 1977 by Kyabje Ling Rinpoche in Dharamsala, India, and in 1986 she received bhikshuni (full) ordination in Taiwan. Read her full bio.