Cultivating a Compassionate Heart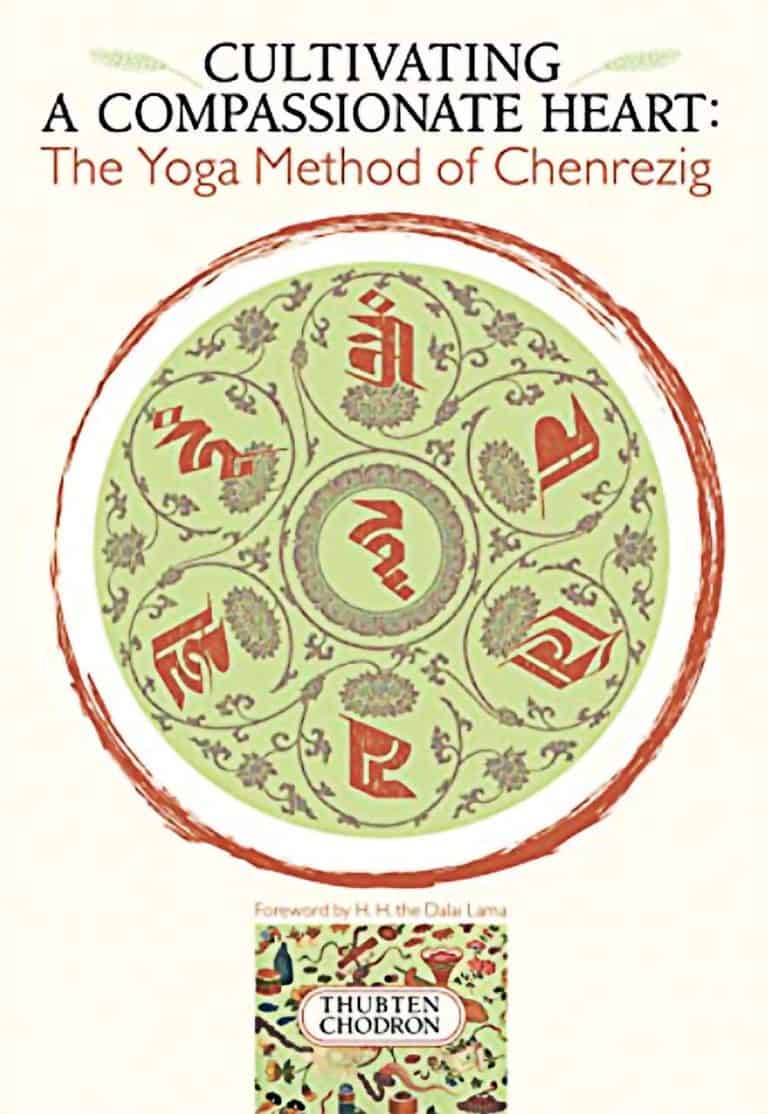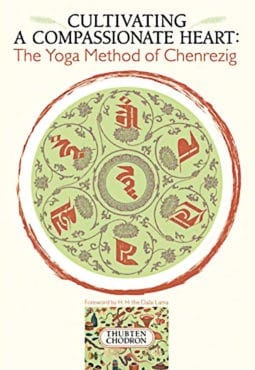 Cultivating a Compassionate Heart
The Yoga Method of Chenrezig
The Buddha of Compassion, whether known as Chenrezig, Avalokiteshvara, Kuan Yin, or Kannon, is widely loved and practiced. This text serves as a comprehensive and practical commentary on this well-known Tibetan practice, drawn from scriptural and oral teachings.
Order from
About the book
Perhaps the most widely known and loved deity throughout the Buddhist world, Chenrezig—also known as Avalokiteshvara, Kuan Yin, or Kannon—is the Buddha of Compassion. Buddhists turn to Chenrezig for protection, friendship, and inspiration on a daily basis. Chenrezig also is the embodiment of the compassion of all the Buddhas and as such is deemed the best possible contemplative gateway to the cultivation of compassion.
In this book, which has received high praise from monastics and lay Buddhist scholars alike, Venerable Thubten Chodron lays out a useful manual on the Tibetan Buddhist yoga of Chenrezig. Based not only on scriptural but also oral teachings, her commentary is comprehensive and practical.
The story behind the book
Venerable Thubten Chodron reads an excerpt
Related materials
Teachings on the Chenrezig practice
Foreword by His Holiness the Dalai Lama
The problems that we face as human beings today demand a positive mental attitude and a sense of compassion for others. I firmly believe we can solve the majority of our problems by developing a sense of universal responsibility, which is to want to do something for others without a selfish motive, out of a feeling of compassion. Moreover, the Tibetan word for this has the connotation of being courageously determined—not only thinking about others and wanting to do something for them, but actually putting these good wishes into effect. Read more…
Excerpt: "He meant well, dear"
Someone once asked Lama Yeshe whether Mao Tse-tung was an evil being. His army killed many people and due to his actions, many people, including the Lama himself, were adversely affected. Lama looked at us and said, "He meant well, dear." We were waiting for Lama to make a strong political statement, especially since he had to flee Tibet due to Mao's army, carrying only his tea cup with him, and enter India as a refugee. We were a group of liberal Westerners, ready to scream "injustice" on behalf of oppressed people, but Lama just said, "He meant well, dear." Read more…
Translations
Reviews
Post your review on Amazon
Rated one of the Best Spiritual Books of 2006—Read the review by Spirituality and Practice
With her usual clarity and humor, Venerable Thubten Chodron delivers a first-rate exposition of the theory and practice of Action Tantra, basing herself on the sadhana of the 1,000-armed Chenrezig. Her clear and helpful explanation are certainly of great benefit for all of us on the Vajrayana path.
In her latest Dharma offering, Thubten Chodron draws on a wealth of oral teachings and years of practice as she insightfully applies the profound methods of Vajrayana to everyday life. She skillfully shows how we can break through our ordinary perceptions of ourselves, other beings, and our environment, through the cultivation of 'pure appearances' and other tantric practices, in ways that open the heart to empathy and compassion. This is a book to be cherished.
Venerable Thubten Chodron is someone whose life embodies the virtues of kindness, simplicity, and a clarity of vision which lie at the heart of the Buddha's teaching. It is these perennial qualities that shine through her writings and touch the hearts of readers all over the world.