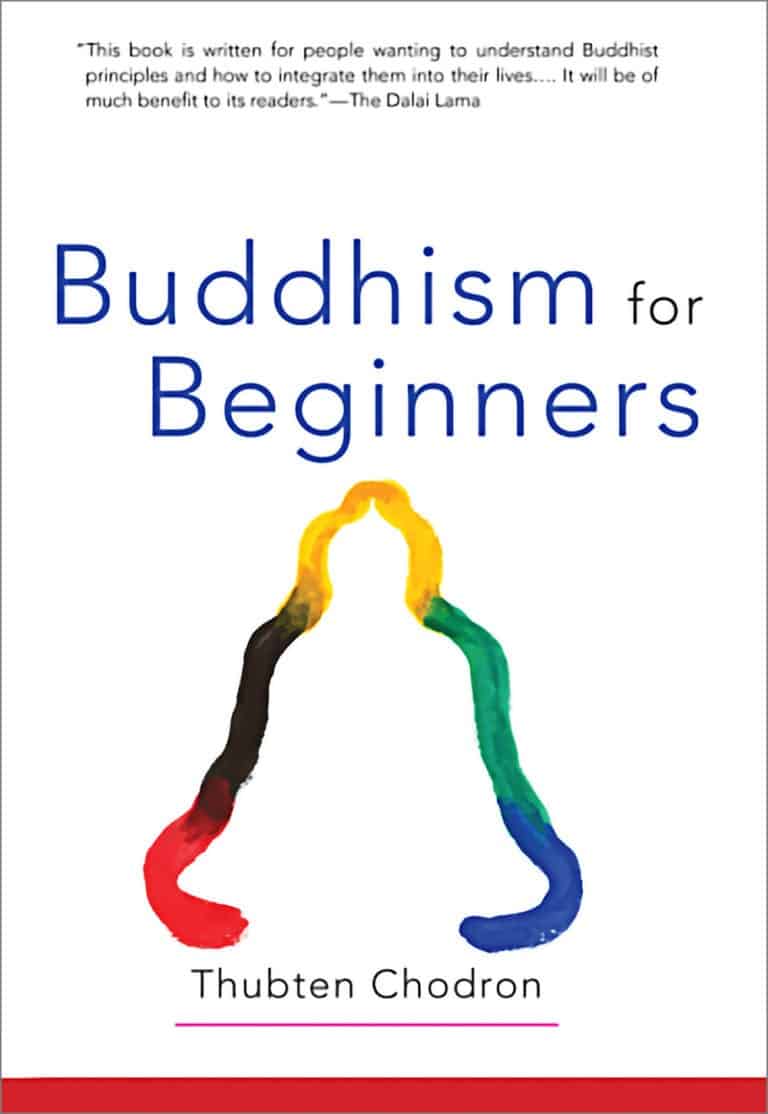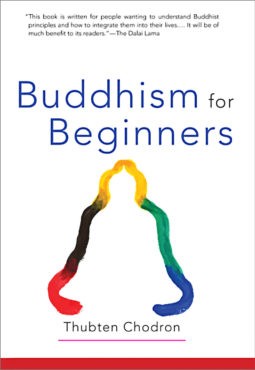 Buddhism for Beginners
An accessible and engaging introduction to some of the most commonly asked questions about the essence of Buddha's teachings.
Order from
About the book
This user's guide to Buddhist basics takes the most commonly asked questions and provides simple answers in plain English. Consider this a manual for living a more peaceful, mindful, and satisfying life. An exceptionally complete and accessible introduction to Buddhism that's also a wonderful resource for seasoned students, since the question-and-answer format makes it easy to find just the topic you're looking for, such as:
What is the essence of the Buddha's teachings?
What is the goal of the Buddhist path?
What is karma?
How can we deal with fear?
How do I establish a regular meditation practice?
What are the qualities I should look for in a teacher?
What is Buddha-nature?
If all phenomena are empty, does that mean nothing exists?
Why can't we remember our past lives?
The story behind the book
Venerable Thubten Chodron reads an excerpt
Talks
Foreword by His Holiness the Dalai Lama
I am happy to know about this book, "Buddhism for Beginners," by Thubten Chodron. This book is written mainly for people wanting to understand basic Buddhist principles and how to integrate them into their lives. Read more …
Excerpt: "Karma: cause and effect"
When we experience some difficulties in life, we should reflect on the type of action we must have done that created the cause for this result. This will encourage us to be more aware of what we think, say, and do. Studying the Buddha's teachings enables us to learn more about specific actions and their results. Then we can change our behavior and plant more seeds in our mindstreams to experience desirable results. A text called The Wheel of Sharp Weapons is particularly good in explaining the effects produced by certain actions and the way to change our attitudes and actions to create the causes of happiness. Read more …
Translations
Available in Arabic (mobi, epub or pdf), Chinese, Dutch, French, German, Polish, Portuguese, Russian, and Spanish.
Reviews
Post your review on Amazon.
Thubten Chodron has presented the Buddhist view on essential issues of spiritual development … A tremendous resource for those interested in Buddhist practice.
A very compassionate book. Her approach is nonsectarian and emphasizes the basic unity found within Buddhism.
Her lucid, correct, clear, and convincing manner is highly commendable.
Venerable Thubten Chodron is especially skilled in presenting Buddhist philosophy and practices in ways that are easily accessible and practical for Buddhists who live in the Western world.
This excellent primer on Buddhism is set up in a question-and-answer format. At the outset, Chodron notes: "I believe that spiritual practice is more about holding questions than finding answers. Seeking one correct answer often comes from a wish to make life — which is basically fluid — into something certain and fixed. This often leads to rigidity, closed-mindedness, and intolerance. On the other hand, holding a question — exploring its many facets over time — puts us in touch with the mystery of life."

In a question about detachment, Chodron says she likes the word "non-attachment" better since it doesn't imply being uninvolved, chilly, and above-it-all. In Buddhism, the practice of equanimity means to have a balanced attitude. Having studied under wise spiritual teachers, the author salutes their humility as one of the principal qualities of enlightenment.

There are many clear and inspiring teachings here about love (the art of cherishing others before self) and compassion (wishing for all sentient beings to be free from suffering and its causes). I was especially impressed with Chodron's explanation of karma (especially why some are rich even though they're dishonest), women and the Dharma, shrines and offerings, and working with the emotions. Here's a Tibetan saying she quotes that provides much food for thought: "If you want to know about your past life, look at your present body. If you want to know your future life, look at your present mind."