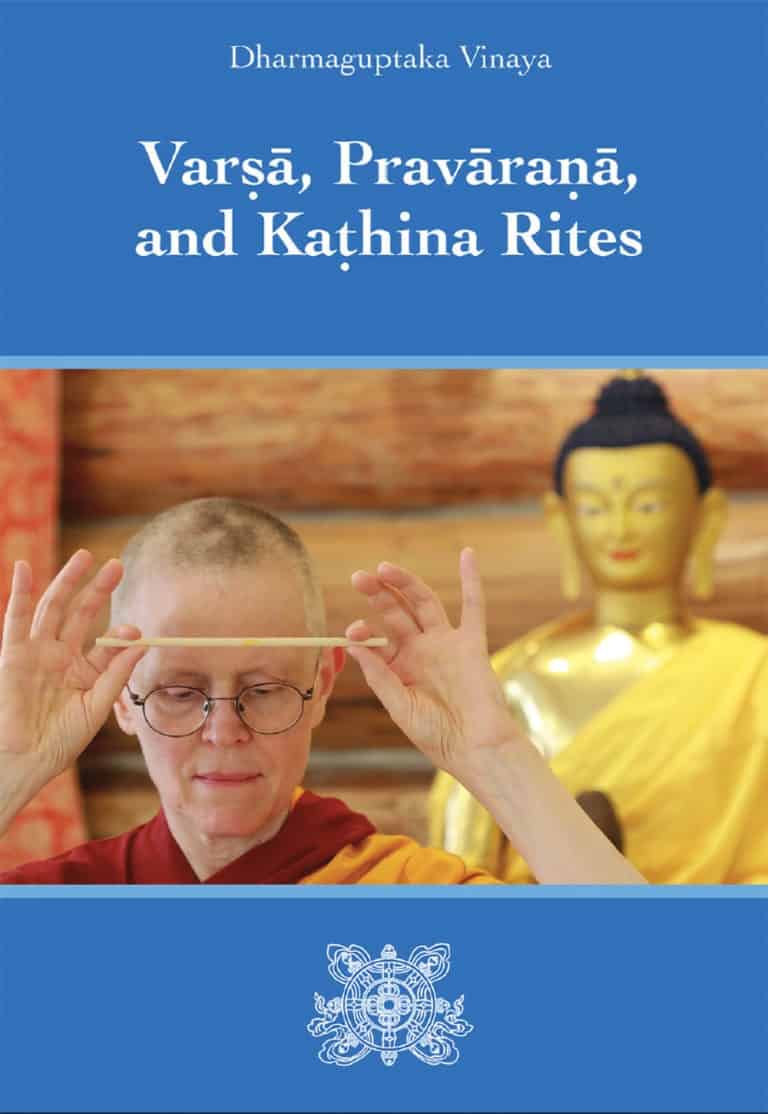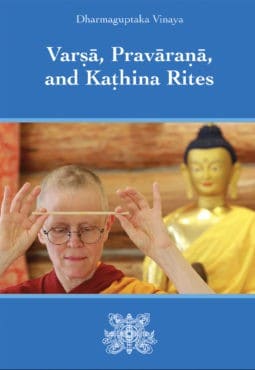 Varsa, Pravarana, and Kathina Rites
Rites for entering and concluding the annual monastic retreat from the Dharmaguptaka Vinaya. This text is best read by Buddhist monastics.
Order from
Download
Water with eight good qualities purifies all filth.
Washing my palms removes dirt, and my mind is unpolluted.
Upholding pure precepts without faults or offenses.
May this situation come about for all sentient beings.
Overview of contents
The Buddha taught that if fully ordained monastics carry out the bimonthly confession (posadha), rains retreat (varsa), and the invitation for feedback at the end of the rains retreat (pravarana), they would create the conditions for the Buddhadharma to flourish and remain in the world for a long time.
This booklet contains the Dharmaguptaka Vinaya rites for the varsa, pravarana, and also the ceremony to receive the robe of merit (kathina) at the end of the varsa.
Learn more about these rites here.
According to the Buddha's Vinaya, only Buddhist monastics may read this text.
More about books in this series
Listen to chants from the ceremony