Meditation auf Buddha Amitabha
Meditation auf Buddha Amitabha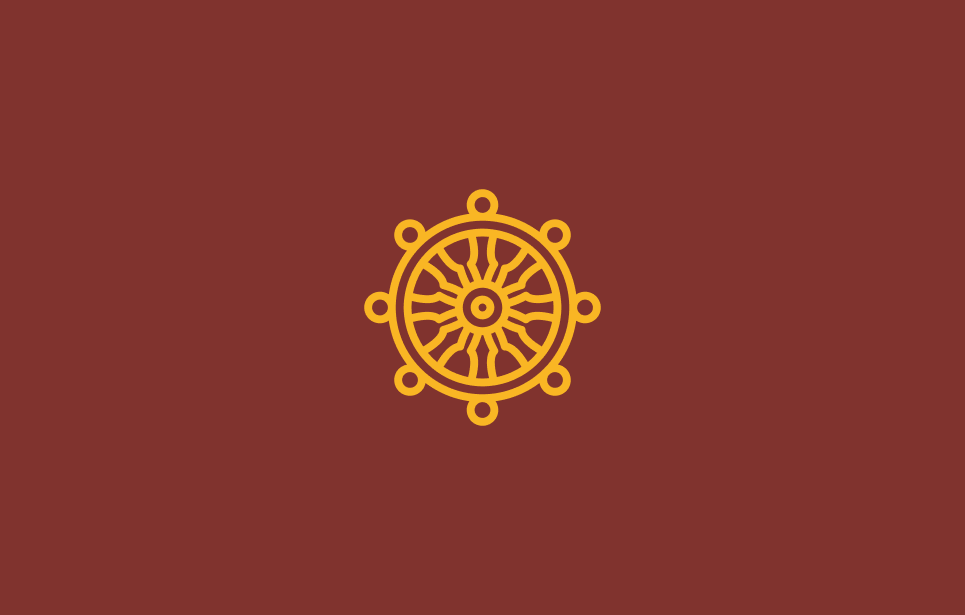 Dieses Sadhana wurde 1981 im Tushita Retreat Center von Lama Thubten Yeshe in Übereinstimmung mit den Schriften und der mündlichen Überlieferung zusammengestellt. Verkürzt durch die Ehrw. Thubten Chodron. 2017 von Markus Pohl aus dem Englischen ins Deutsche übersetzt.
Zufluchtnahme, Erzeugen einer altruistischen Intention und die Vier Unermesslichen
Bis ich vollends erwacht bin, nehme ich Zuflucht zu den Buddhas, zum Dharma und zur Sangha. Durch das Verdienst, das ich durch das Ausüben von Großzügigkeit und den anderen weitreichenden Praktiken erzeuge, möge ich die Buddhaschaft erlangen, um allen fühlenden Wesen nützlich zu sein. (3x)

Mögen alle fühlenden Wesen sich des Glücks und der Ursachen des Glücks erfreuen. Mögen alle fühlenden Wesen frei sein vom Leid und den Ursachen des Leids.
Mögen alle fühlenden Wesen niemals getrennt sein von der sorgenfreien Glückseligkeit. Mögen alle fühlenden Wesen im Gleichmut verweilen, frei von Verblendung, Anhaftung und Ärger.
Visualisierung von Guru Buddha Amitabha
Visualisiere das Folgende mit einsgerichteter Klarheit:
Über meinem Scheitel, auf einem Lotus, Mond und Sonne sitzt Guru Buddha Amitabha in Vajrahaltung. Sein heiliger Körper ist leuchtend und rubinrot. Er hat ein Gesicht und zwei Hände, die in Meditationshaltung ruhen und eine Almosenschale gefüllt mit dem Elixier der Unsterblichkeit halten. Er trägt die Safranroben ethischer Reinheit.
Sein Scheitel ist durch ein strahlend weißes OM gekennzeichnet, seine Kehle durch ein rot leuchtendes AH und sein Herz durch ein blaues HUM.
Aus dem HUM in seinem Herzen erstrahlt grenzenloses Licht, das den ganzen Raum erfüllt. Dieses Licht durchdringt besonders Amitabhas Reines Land, Buddha Amitabha und die acht löwenartigen Bodhisattvas anrufend, sowie die unermessliche Versammlung männlicher und weiblicher Bodhisattvas, die im Land der Großen Glückseligkeit residieren. All diese treten durch Amitabhas Kronenchakra ein, steigen den Zentralkanal hinab und werden in sein Herz absorbiert.
Sie sind alle vereinigt und von Natur aus eins.
Halte diesen Gedanken mit einsgerichteter Konzentration.
Das siebengliedrige Gebet
Ich verneige mich mit Körper, Rede und Geist in innigem Vertrauen und Bewunderung und bringe tatsächliche und geistig imaginierte exquisite Gaben dar, die den ganzen Himmel ausfüllen.
Ich offenbare und bekenne jede schädliche Handlung, die ich seit anfangloser Zeit begangen habe und erfreue mich an den unzähligen, von gewöhnlichen Wesen erbrachtenTugenden sowie den unvorstellbaren Tugenden, angesammelt durch die Aryas.
Guru Amitabha, bitte verbleibe in Deiner gegenwärtigen Vajraform bis zum Ende der zyklischen Existenz und drehe das Rad des Dharma zum Wohle aller fühlenden Wesen.
Ich widme alle meine vergangenen, gegenwärtigen und zukünftigen Tugenden und auch die anderer dem vollständigen Erwachen.
Mandala-Darbringung
Diese Erde, gesalbt mit Duft, gestreuten Blumen, dem Berg Meru, vier Ländern, Sonne und Mond, imaginiert als ein Buddha-Land und Dir dargereicht.
Mögen sich alle Wesen dieses Reinen Landes erfreuen.

Die Objekte von Anhaftung, Ablehnung und Unwissenheit – Freunde, Feinde und Fremde, mein Körper, Wohlstand und Freuden – bringe ich ohne irgendein Gefühl von Verlust dar. Bitte nimm sie zu Deinem Vergnügen an und inspiriere mich und andere frei zu sein von den drei giftigen Einstellungen.

IDAM GURU RATNA MANDALAKAM NIRYA TAYAMI
Verbeugungen (optional)
Vor dem Guru, Lehrer, übernatürlich ausgestatteten Zerstörer, dem So-Gegangenen, dem Feindzerstörer, dem voll und ganz Erwachten, dem prächtigen König Guru Amitabha des grenzenlosen Lichts verbeuge ich mich, bringe Gaben dar und nehme Zuflucht. Bitte lass mir große Inspiration zuteil werden.
Mantrarezitation
Mit inniger Hingabe konzentriere ich mich einsgerichtet auf Guru Amitabha. Von seinem heiligen Körper strömt fünffarbiges Nektarlicht durch meinen Scheitel in meinen Zentralkanal hinab. Von dort fließt es durch all die anderen Kanäle meines Körpers, diesen ganz und gar auffüllend mit segensreichem Nektar und Licht. Alle Hindernisse, Krankheit und vorzeitiger Tod sind vollständig bereinigt. Alle negativen Emotionen und störenden Gewohnheiten, insbesondere das Greifen nach einer eigenständigen Existenz lösen sich vollständig auf. Mein Körper wird kristallklar wie ein Regenbogen und mein Geist wird friedvoll und frei von Verlangen.

om amitabha hrih1
Rezitiere das Mantra1 sooft du möchtest, während du dabei die Visualisierung aufrecht erhältst. Am Ende der Rezitation lasse den Geist einsgerichtet auf Amitabha ruhen und fühle dich vollständig von allen Verdunklungen und Schleiern befreit.
Wunschgebete
All ihr vergangenen, gegenwärtigen und zukünftigen Gurus, Buddhas und Bodhisattvas der zehn Richtungen, besonders Buddha Amitabha und die acht löwenartigen Bodhisattvas, bitte richtet Eure Aufmerksamkeit auf mich. Wünschend, alle fühlenden Mutterwesen aus diesem riesigen Ozean des samsarischen Leidens zu befreien und zur höchsten Freude des vollständigen Erwachens zu führen, erkenne ich, dass ich ein Buddha werden muss. Um dies zu erreichen, entscheide ich mich, eine Wiedergeburt im Land der Großen Glückseligkeit anzunehmen und die Lehren direkt von Buddha Amitabha selbst zu hören. Möge ich daher durch die gebündelte Kraft all meiner in Vergangenheit, Gegenwart und Zukunft angesammelten Verdienste, der unveränderlichen Versprechen aller Tathagatas und durch die Kraft der Weisheit und des äußersten Vertrauens im Augenblick des Todes sofort und spontan Wiedergeburt auf einem voll geöffneten Lotus in der Präsenz von Buddha Amitabhas strahlend leuchtender Form nehmen. Möge ich die Lehren ohne Schwierigkeit direkt von Buddha Amitabha vernehmen.

Möge ich die sechs weitreichenden Praktiken zur letztendlichen Vollendung entwickeln und möge ich die zehn Bodhisattvastufen verwirklichen. Möge ich die Weisheit, Liebe und Macht von Myriaden Buddhas in unzähligen Buddhagefilden, zahlreicher als alle Atome des Universums erlangen.

Seit anfangloser Zeit war ich verwirrt und irrte im samsarischen Leiden umher. Gebunden an Begierde und Habsucht habe ich fortwährendes Elend erfahren. Solange ich mich nicht von diesem verblendeten und gierigen Geist befreit habe, können die Buddhas und Bodhisattvas mir nicht zum letztendlichen Wohle sein. Nichts in Samsara ist gewiss, ausser dass alle weltlichen Vergnügen hinwegsterben. Dieser gierige und unwissende Geist ist die Schlinge, die mich an das sich unerbittlich drehende Rad der abhängigen Existenz bindet. Ich sehne mich danach, in das Reine Land Amitabhas zu gehen, wo selbst das Wort "Leiden" nicht existiert und von wo aus ich niemals wieder in das Elend Samsaras zurückfallen kann.
Gebet für die Zeit des Todes (optional)
Zum Zeitpunkt der Ankunft des Todesboten komme bitte unverzüglich aus Deinem reinen Bereich, empfehle mir das Greifen nach einer weltlichen Existenz aufzugeben und lade mich ein, in Deinen reinen Bereich zu kommen.

Wenn sich die Erde ins Wasser auflöst, die einer Luftspiegelung gleichende Erscheinung wahrgenommen und mein Mund trocken und übel schmeckend wird, dann bitte komm und sage mir, dass ich mich nicht zu fürchten brauche und inspiriere mich mit wahrem Mut.

Wenn sich das Wasser ins Feuer auflöst, die rauchähnliche Erscheinung wahrgenommen, meine Zunge dick wird und meine Sprache verloren geht, dann zeige mir bitte Dein leuchtendes Gesicht und spende mir Trost und friedvolle Freude.

Wenn sich das Feuer in die Luft auflöst, die glühwürmchenartige Erscheinung wahrgenommen wird, meine Körperwärme und mein Augenlicht rapide schwinden, dann bitte komm und erfülle meinen Geist mit dem Klang der Weisheit des Dharma.

Wenn sich die Luft in das raumgleiche Bewusstsein auflöst, die Erscheinung der Flamme einer Butterlampe wahrgenommen, mein Körper wie die Erde wird und meine Atmung erlischt, dann bitte ziehe mich in Dein Reines Land durch das leuchtende Licht Deines strahlenden Gesichts.

Möge sodann der leuchtende rote Haken, der aus Deinem reinen Herzen hervorkommt, durch meinen Scheitel eintreten, den Zentralkanal hinabsteigen, meinen sehr subtilen klaren und lichten Geist ergreifen und ihn in Dein Reines Land bringen.

Sollte ich durch die Kraft meines negativen Karmas in den Zwischenzustand eintreten müssen, mögen alle Buddhas und Bodhisattvas mich durch die Kraft des Dharma erretten und mich mit der reinen Sicht inspirieren, die alle Wesen als vollkommen rein wahrnimmt, alle Klänge als Dharmalehren hört und alle Orte als Reines Land ansieht.
Auflösung
Lotus, Mond und Sonne ebenso wie Guru Amitabha verschmelzen zu Licht und lösen sich in mein Herzzentrum auf. Guru Amitabhas Geist und mein Geist werden nicht-dual.
Lasse den Geist in der Erfahrung der Nicht-Verschiedenheit von den Verwirklichungen Guru Amitabhas ruhen.
Widmung
Mögen wir aufgrund dieses Verdienstes bald den erwachten Zustand Amitabhas erlangen. Mögen wir so fähig sein, alle fühlenden Wesen von ihren Leiden zu befreien.

Möge kostbares Bodhicitta überall erscheinen und wachsen, wo es noch nicht geboren ist. Wo es geboren ist, möge es niemals abnehmen, sondern immer weiter anwachsen.

Mögen aufgrund des durch mich und andere in Vergangenheit, Gegenwart und Zukunft angesammelten Verdienstes alle, die mich bloß sehen, hören, erinnern, berühren oder mit mir sprechen augenblicklich von ihren Leiden befreit sein und und in ewigem Glück verweilen.

In allen Wiedergeburten mögen ich und alle fühlenden Wesen in gute Familien geboren werden, über klare Weisheit und großes Mitgefühl verfügen, frei sein von Stolz, erfüllt sein von Hingabe an unsere spirituellen Mentoren und mögen wir die Gelübde und Vereinbarungen gegenüber unseren spirituellen Mentoren einhalten.

Mögen durch die Kraft dieser Gebete und Wünsche an Dich alle Leiden, Armut, Kämpfe und Auseinandersetzungen befriedet sein. Möge der Dharma und alles Glück in allen Welten und Richtungen, die ich und alle anderen bewohnen, anwachsen.
Kolophon
Dieses Sadhana wurde 1981 im Tushita Retreat Center von Lama Thubten Yeshe in Übereinstimmung mit den Schriften und der mündlichen Überlieferung zusammengestellt. Verkürzt durch die Ehrw. Thubten Chodron. 2017 von Markus Pohl aus dem Englischen ins Deutsche übersetzt.
Ergänzung
"AMIDEVA" ist die tibetische Aussprache des Sanskritworts "AMITABHA". Das Mantra kann demnach auch OM AMITABHA HRIH (SVAHA) rezitiert werden.
Englische Version: Meditation on Amitabha Buddha
---
Mantra ursprünglich geschrieben "om amideva hrih". Siehe https://thubtenchodron.org/2017/11/visualize-mantra/ fuer
eine Ausführung zu dieser Ausgabe von Venerable Thubten Chodron. ↩
Venerable Thubten Chodron
Venerable Chodron emphasizes the practical application of Buddha's teachings in our daily lives and is especially skilled at explaining them in ways easily understood and practiced by Westerners. She is well known for her warm, humorous, and lucid teachings. She was ordained as a Buddhist nun in 1977 by Kyabje Ling Rinpoche in Dharamsala, India, and in 1986 she received bhikshuni (full) ordination in Taiwan. Read her full bio.