The path and the garden
The path and the garden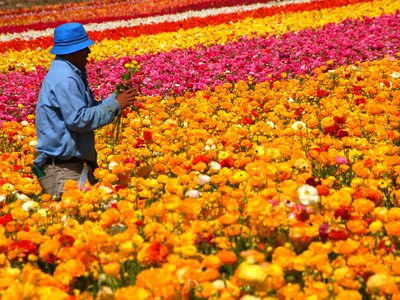 Each time I visit Airway Heights Corrections Center, I notice the beautiful flowers along the path to the chapel. Color and nurturing are rare and precious in prisons, where white cinderblock buildings and brown grass are the norm; that is, except for the bright orange jumpsuit of those in the "hole." Here's a transformative statement from one of the gardeners in the prison…
Thubten Chodron

Early this morning, I went over to my garden of flowers and began pruning. As I clipped my way past rows of plants and blossoms, I got to thinking again about how a garden is ripe with teachings. There are so many ways to approach Buddha's teachings when one is on hands and knees in the midst of other incarcerated people. One moment I am thinking about ego, and the next moment I am confronting my attachments. The next thing you know, pride wants attention too! Before I can get past the first row of azaleas, impermanence joins the party. My awareness grows until the raising heat persuades me to seek cooler activities. For months now, I've worked these 1010 square feet of land, weeding, planting, watering, and nurturing. Gardening has expanded my meditation practice. I find much pleasure and happiness amongst the plants. All the while, I know that this, too, will end. A sort of cycle of life.
Venerable Thubten Chodron
Venerable Chodron emphasizes the practical application of Buddha's teachings in our daily lives and is especially skilled at explaining them in ways easily understood and practiced by Westerners. She is well known for her warm, humorous, and lucid teachings. She was ordained as a Buddhist nun in 1977 by Kyabje Ling Rinpoche in Dharamsala, India, and in 1986 she received bhikshuni (full) ordination in Taiwan. Read her full bio.
More on this topic