Venerable Thubten Chodron
Pioneering American Buddhist teacher and founder of Sravasti Abbey, currently assisting His Holiness the Dalai Lama with The Library of Wisdom and Compassion book series.
Learn More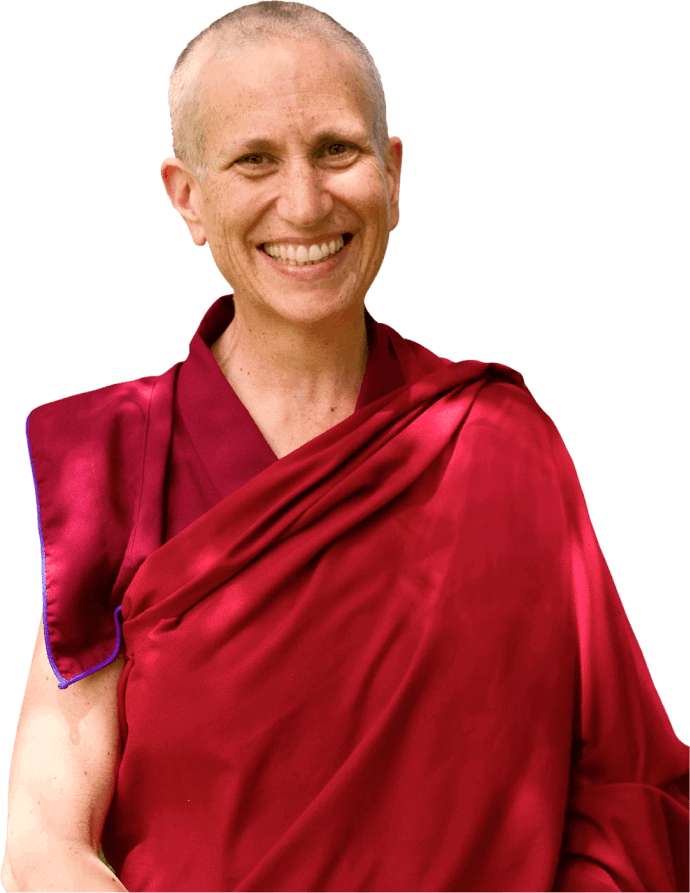 Open Heart, Clear Mind
Watch this recent short talk by Venerable Thubten Chodron on what it means to have a "clear mind" and and "open heart," and how they can bring happiness to others and ourselves.
We see every moment as an opportunity to make our actions and thoughts matter in a way that will contribute to the happiness of other living beings."
This willingness to talk to everybody—not to say, I've got to protect myself, but to have a worldview where our basic mode of operation is friendliness."
The four immeasurables are a wonderful guide to how to live a happy life and bring happiness to the people around us. It doesn't take so much effort."
Featured Teachings
Check out highlights from Venerable Thubten Chodron's extensive teaching archive.
Latest Posts
Keep up with recent teachings by Venerable Thubten Chodron and other Sravasti Abbey monastics.
Upcoming Live Teachings
Follow Venerable Thubten Chodron's teachings at Sravasti Abbey, online, and worldwide.
Books
Learn more about Buddhist books written and edited by Venerable Thubten Chodron.
Subscribe for Updates
Sign up for updates on what's new on this website.