Venerable Thubten Chodron
Pioneering American Buddhist teacher and founder of Sravasti Abbey, currently assisting His Holiness the Dalai Lama with The Library of Wisdom and Compassion book series.
Learn More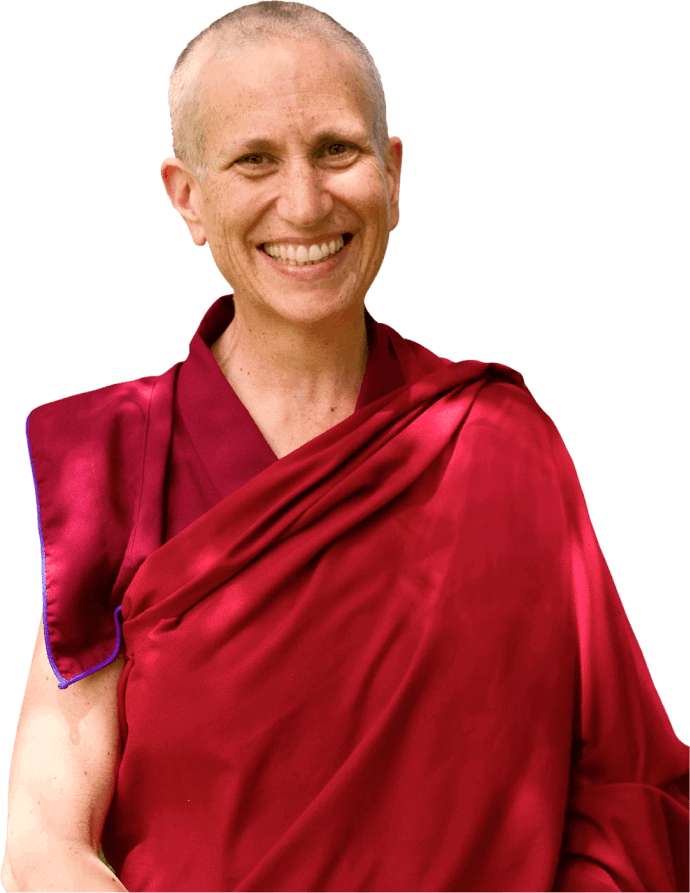 The Four Close Placements of Mindfulness
Watch the first in a series of four talks on "A Presentation of the Establishment of Mindfulness" by Jetsun Chokyi Gyaltsen. Venerable Thubten Chodron also gave an in-depth commentary on this text from 2011–12. Watch those teachings here.
Learn more about Sravasti Abbey's Winter Retreat from Afar on the Four Establishments of Mindfulness here.
What one individual does can influence a huge number of other people. In that way we are very important."
We're out of touch with our actual experience. The four establishments of mindfulness bring us back to that."
Our refusal to accept impermanence causes us a lot of pain. When things we want change, we get very upset."
Featured Teachings
Check out highlights from Venerable Thubten Chodron's extensive teaching archive.
Latest Posts
Keep up with recent teachings by Venerable Thubten Chodron and other Sravasti Abbey monastics.
Upcoming Live Teachings
Follow Venerable Thubten Chodron's teachings at Sravasti Abbey, online, and worldwide.
Books
Learn more about Buddhist books written and edited by Venerable Thubten Chodron.
Subscribe for Updates
Sign up for updates on what's new on this website.