Venerable Thubten Chodron
Pioneering American Buddhist teacher and founder of Sravasti Abbey, currently assisting His Holiness the Dalai Lama with The Library of Wisdom and Compassion book series.
Learn More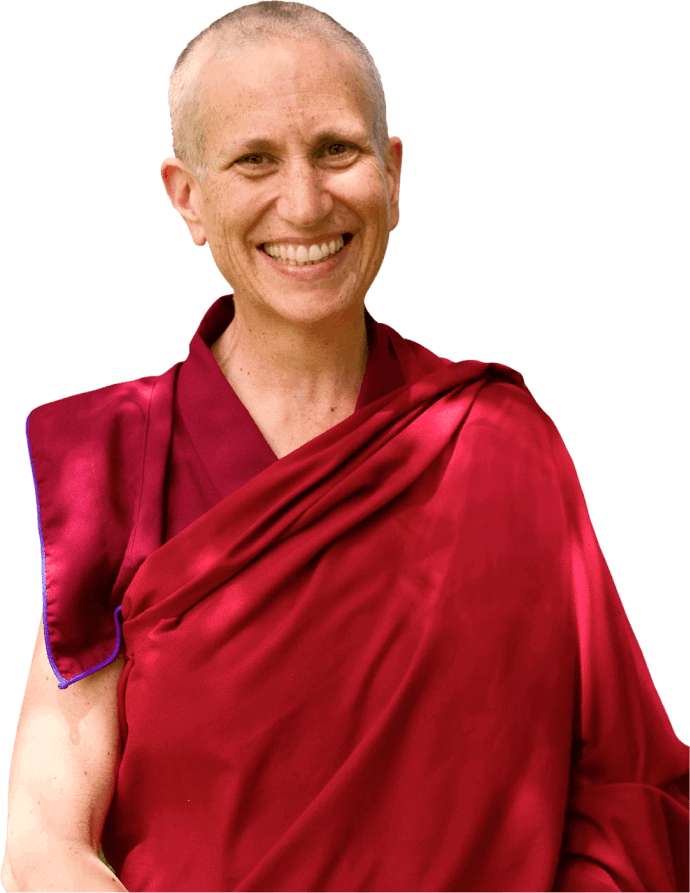 Introduction to the taking and giving meditation
Venerable Thubten Chodron teaches on overcoming the self-centered thought, which is an obstacle to meditating on taking on the suffering of others and giving them our happiness.
We lie to ourselves about ourselves. All the self-critical kind of stuff, if we really examine it, it's not true."
We have to nourish the seeds of our potential instead of telling ourselves we're not worthwhile."
When you have affection and care for others, you're much more peaceful and create a peaceful ambience around you."
Featured Teachings
Check out highlights from Venerable Thubten Chodron's extensive teaching archive.
Latest Posts
Keep up with recent teachings by Venerable Thubten Chodron and other Sravasti Abbey monastics.
Upcoming Live Teachings
Follow Venerable Thubten Chodron's teachings at Sravasti Abbey, online, and worldwide.
Books
Learn more about Buddhist books written and edited by Venerable Thubten Chodron.
Subscribe for Updates
Sign up for updates on what's new on this website.