Venerable Thubten Chodron
Pioneering American Buddhist teacher and founder of Sravasti Abbey, currently assisting His Holiness the Dalai Lama with The Library of Wisdom and Compassion book series.
Learn More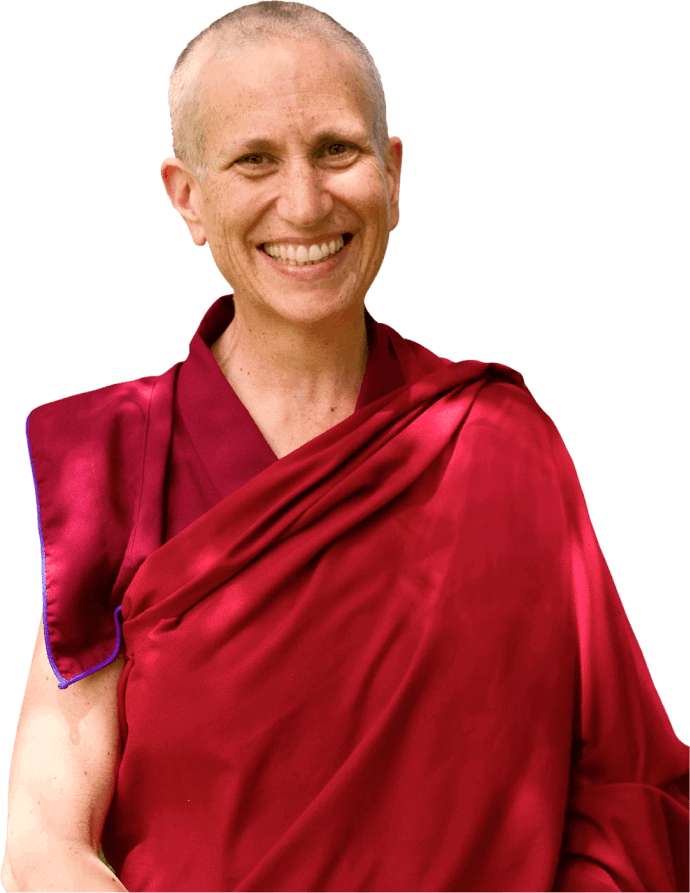 Establishing the Sangha in the West
Venerable Thubten Chodron spoke to a group of Western monastics about how to establish a monastic community in the West. Read the full transcript of the meeting here.
We're not trying to create an image of being some high, elevated practitioner who doesn't have any problems, who understands everything.... No. We're human beings and we want community."
Our daily life is the environment for our Dharma practice. Our life isn't solely about attending teachings, studying, and attending pujas and meditation sessions. It's about living a Dharma life."
You're doing something the sangha has been doing for 2,500 years. You're grateful to all the monastics who came before you. You know it's your responsibility to sustain it for future generations."
Featured Teachings
Check out highlights from Venerable Thubten Chodron's extensive teaching archive.
Latest Posts
Keep up with recent teachings by Venerable Thubten Chodron and other Sravasti Abbey monastics.
Upcoming Live Teachings
Follow Venerable Thubten Chodron's teachings at Sravasti Abbey, online, and worldwide.
Books
Learn more about Buddhist books written and edited by Venerable Thubten Chodron.
Subscribe for Updates
Sign up for updates on what's new on this website.