Venerable Thubten Chodron
Pioneering American Buddhist teacher and founder of Sravasti Abbey, currently assisting His Holiness the Dalai Lama with The Library of Wisdom and Compassion book series.
Learn More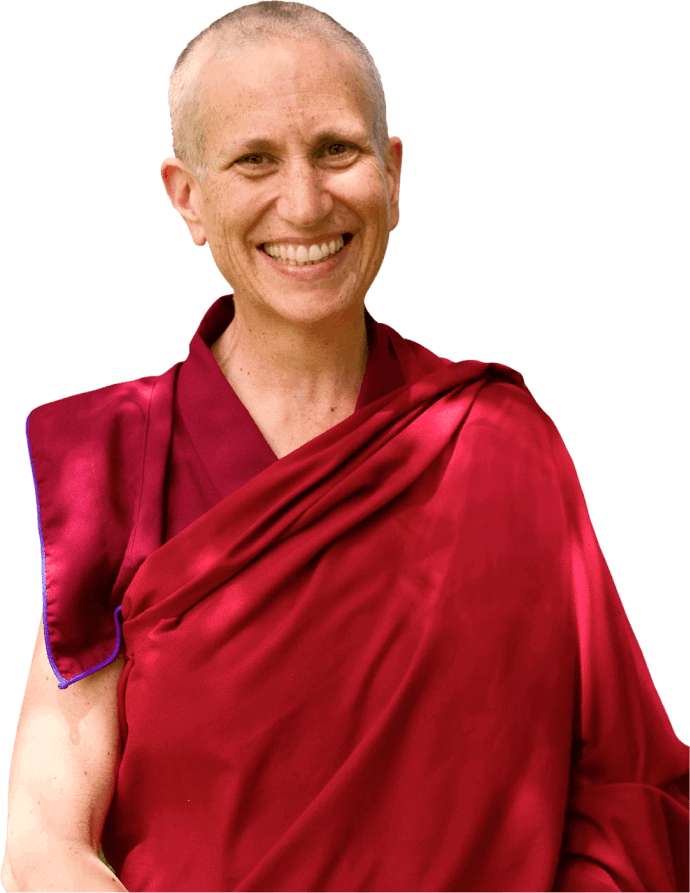 Wisdom you can taste
How can mindfulness about eating a strawberry help us when we're hanging on to our precious human life?
Read here as Venerable Chodron teaches us to turn our minds toward a higher purpose with long-lasting benefits rather than wasting moments focused only on short-lived pleasures.
The Buddha gave a wealth of teachings on impermanence, cyclic existence, emptiness and bodhicitta. He did not teach being attached to the present moment because it's so wonderful!"
How can we eat mindfully to create the causes for awakening? We can eat a strawberry mindfully in many different ways... a whole variety of things we could do with our minds while eating."
We can use our minds to promote progress on the spiritual path, instead of eating just to enjoy something that disappears. Our lives are too short and precious to spend them in that way."
Featured Teachings
Check out highlights from Venerable Thubten Chodron's extensive teaching archive.
Latest Posts
Keep up with recent teachings by Venerable Thubten Chodron and other Sravasti Abbey monastics.
Upcoming Live Teachings
Follow Venerable Thubten Chodron's teachings at Sravasti Abbey, online, and worldwide.
Books
Learn more about Buddhist books written and edited by Venerable Thubten Chodron.
Subscribe for Updates
Sign up for updates on what's new on this website.