Practicar durante un año de enfermedad
Practicar durante un año de enfermedad
Practicar durante un año de enfermedad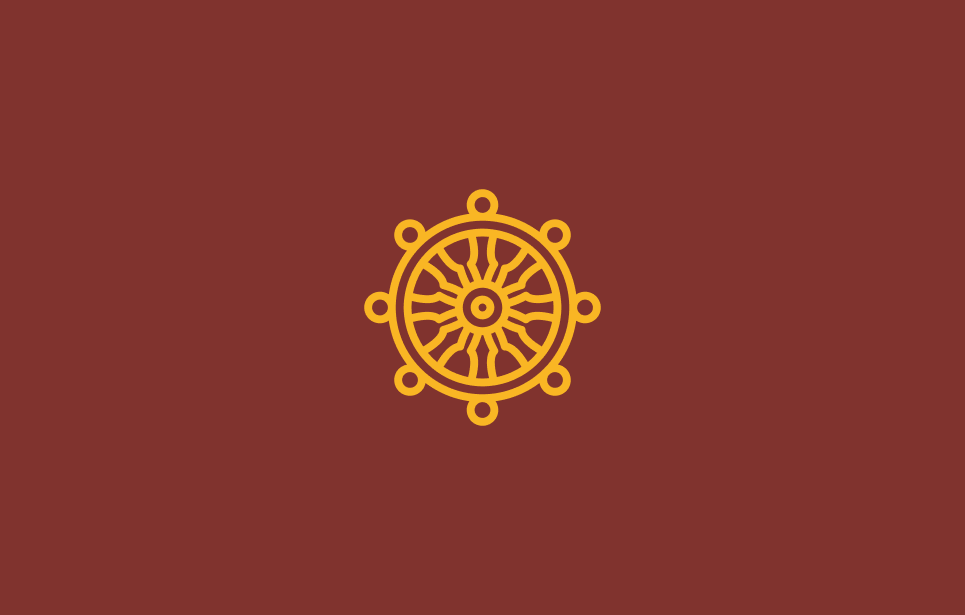 Venerable Thubten Semkye reflexiona acerca de cómo una enfermedad prolongada le brindó la oportunidad de examinar conceptos profundamente arraigados sobre sí misma y ​​aplicar las enseñanzas del Dharma.
Este año, 2009, tal vez sea más importante que ningún otro en lo que se refiere a mi práctica de Darma. Soy una persona que ha tenido la buena fortuna de contar con un cuerpo sano la mayor parte de su vida, así es que este año de enfermedad ha sacudido algo muy profundo en el centro de mi ser. Mi identidad está fuertemente vinculada al estado que guardan mi fortaleza corporal, mi agilidad y mi resistencia, y esto se ha venido desmoronando desde febrero, cuando me diagnosticaron bronquitis y fatiga. En julio, luego de una colonoscopia de rutina, encontraron una obstrucción intestinal, por lo que tuve que estar hospitalizada nueve días y como permanecí acostada todos esos días, tuve algunos coágulos de sangre superficiales.
La ansiedad que continuamente surgía junto con estas enfermedades era penetrante y persistente. Preguntas como: ¿Quién soy si no estoy fuerte y saludable? ¿cuánto valgo? ¿quién me va a querer? ¿cómo voy a ganarme mi sustento en la Abadía?, mantenían mi mente llena de temor y preocupación. La idea que tengo de quién soy, está ligada a las funciones que desempeño en la Abadía, a los trabajos y proyectos que facilito y a mi capacidad para participar en estos e implementarlos. Con estas enfermedades todas esas identidades se han vuelto cuestionables y se han sacudido, y, de alguna manera, se han ido desmoronando y haciendo pedazos.
Otra terrible experiencia que tuve durante este tiempo, fue el descubrimiento de la más grande mentira de todas: que yo estaba en completo control de mi cuerpo, mi salud y mi vida. Fue una revelación sorprendente darme cuenta de que este es un grave concepto erróneo que he asumido como una verdad toda mi vida. De hecho, la mayor parte del tiempo, a lo más, tengo un control mínimo sobre lo que ocurre en mi cuerpo, mi mente, el mundo y la gente que me rodea.
¿Soy mi cuerpo?
El cuerpo es una excelente herramienta para ver lo anterior, en especial cuando no se siente bien y sus partes no están funcionando como deberían. Además, cambia momento a momento. ¡No hay nada sólido en él! Como estoy tan identificada con mi cuerpo, intenté mantenerlo unido a través del dolor, la debilidad y las transfusiones porque esta soy ¡"Yo"! ¡Pero seguía cambiando y colapsándose más y más! En ocasiones tuve la oportunidad de preguntarme, "Semkye, ¿estás segura de que eres este cuerpo? Y si lo eres, ¿en dónde estás, qué parte de este cuerpo eres?"
Podía percibir la sensación de mis pulmones o del colon o de las venas de mis piernas y decir, "¿Eres tus pulmones? ¿eres tu colon?" Esta era una pregunta bastante importante porque mi idea del "yo" definitivamente la percibo en la parte delantera de mi pecho, en el área de los pulmones y el estómago. Acostumbro sostener el aliento con frecuencia y, algunas veces, cuando estoy ansiosa, siento un nudo en el estómago. (¡Es gracioso que la obstrucción intestinal resultara ser, literalmente, un nudo en los intestinos!). Cuando me podía sentar a reflexionar con seriedad en estas preguntas, mientras transcurrían mis días en el hospital, podía escuchar un suave pero claro, "¡No!" como respuesta a todas ellas. Después de eso, aunque fuera por un breve periodo de tiempo, podía estar consciente de lo que pasaba en mi cuerpo –sin identificarme a mi misma como éste– de una forma franca y atenta, sin sentirme amenazada.
¿Soy mi mente?
Cuando me daba cuenta de que estaba asustada o molesta o tejiendo novelas en mi mente, me hacía estas preguntas, "¿Eres esta mente? ¿qué parte de la mente eres? ¿eres la mente temerosa, la compasiva, la ansiosa, la mente que se cuenta historias o la que percibe la luz de la habitación?" Y por un breve instante podía ver con claridad que no era ninguna parte de esas mentes. Resultaba fascinante simplemente observar cómo mi mente recorría todo el lugar y cambiaba de estado dependiendo de lo que advirtiera en un momento específico –sin adueñarse de los momentos ni identificarse con ellos, solamente observando para ver lo fugaces que eran y como carecían de fundamento.
Otro aspecto de Semkye que pude notar, fue su mente insatisfecha, la cual en ningún momento se sentía feliz con cualquiera de las enfermedades o con las circunstancias que las rodeaban. Se quejaría y lamentaría, estaría aburrida y se iría tras cualquier cosa que evitara que estuviera consciente de su situación presente. Comencé a ver una verdad más profunda: huir de mi vida es la principal causa de todo mi sufrimiento y un acto de abandono hacia mí misma. Ni la enfermedad, ni el dolor, ni la debilidad, sino huir.
De este entendimiento surgió una pregunta honesta y profunda: "Entonces Semkye, ¿cómo es estar en el momento presente en lugar de abandonarte? Al principio me pareció que permanecer en el presente era aburrido. No hay historias, no hay un drama en el que soy la estrella principal, no hay comentarios interiores sobre los demás, esos que creo que son objetiva y verdaderamente existentes. Me familiaricé con la lucha continua que se desarrollaba en mi interior –deseando que yo, los otros y la situación fueran distintos de lo que eran. Resultaba muy agotador. Empecé a unir todas las piezas y me di cuenta de que tal vez el agotamiento producido por pelear sobre la verdad de mi situación era la razón principal por la que estaba enferma.
Dejar de pelear con el mundo
En algún punto, mi mente de sabiduría finalmente se liberó e intervino diciendo, "¡Basta! ¡Desiste!" Conforme las semanas se convertían en meses, esta mente de sabiduría me traería de vuelta a mí misma una y otra vez, y entonces podía sentir cómo se relajaba mi cuerpo y se desaceleraba mi respiración. En esos contados momentos en los que podía percibir, empecé a sentir un espacio saludable, libre de complicaciones y fresco dentro de mi mente.
De todos modos, ¿cuál es el sentido de esta lucha con el mundo y conmigo misma? Todo es impermanente por su naturaleza, está cambiando momento a momento. Esa verdad me hace sentir incómoda, pero no importa con cuanta fuerza trate de luchar, manipular, adular, negociar, patear y gritar, afirmar mi posición o esconderme, ninguno de mis esfuerzos cambia esta verdad fundamental. En ocasiones parece que me la paso saltando al vacío desde un acantilado (o mejor dicho, me empujan) pues la vida me sorprende y me sacude cuando trato de controlar las cosas. Como ha dicho Venerable, nuestras vidas no se tratan de lanzarse al vacío desde los acantilados, esa analogía asume que existe un terreno firme desde el que podemos brincar, pero ni siquiera tenemos eso. Todas nuestras aflicciones, los ocho intereses mundanos, nuestras opiniones, ideas, pensamientos egocéntricos, todos son interminables esfuerzos agotadores para tratar de encontrar un terreno sólido y permanente para ponernos de pie en este mundo impermanente y transitorio. Pero ahora que empiezo a ver esto una y otra vez, la fantasía de una base sólida dura un minuto a lo más y después desaparece.
Viviendo con la impermanencia
Pasar nueve días acostada en un hospital, únicamente observando mi cuerpo y todos los pensamientos de mi mente sobre lo que pasaba con el cuerpo, fue iluminador. Me sigo sorprendiendo por la cruda realidad de que no tengo ninguna idea de lo que está pasando o de lo que sucederá en el siguiente momento. En ocasiones puedo sostener ese pensamiento sin mucha dificultad. Otras veces, especialmente cuando una de las enfermeras o doctores dice, "Esto va a doler un poco," o, "Esto va a ser incómodo por un rato", me pongo muy tensa y asustada. He visto mi aferramiento al control sobre el que no tengo ningún control como el origen de mi desdicha.
Así es que, ¿cómo puedo vivir mi vida con su impermanencia, sus sorpresas y su falta de una base sólida, de manera que mi entendimiento del Darma profundice en lugar de que me la pase añadiendo cualquier necesidad actual de sujetar, controlar o gatear en busca de un terreno firme? Lo mejor que puedo hacer es cultivar simpatía y bondad amorosa hacia mí misma. Continuamente estoy regresando, lo mejor que puedo, al presente, a mi vida sin una historia, sin control sobre su desenvolvimiento, con un sentido de curiosidad y buena voluntad.
Entonces surge la pregunta: ¿Qué es lo que significa ser amiga de mí misma? ¿Qué cualidades trato de expresar en mis amistades con otros? Quiero que me tengan confianza, ser bondadosa, sincera, curiosa, aceptar las diferencias, tener sentido del humor, ser honesta y compasiva, por nombrar algunas.
Ser mi mejor amigo
De estas, ¿cuáles pongo en práctica en mi relación conmigo misma? Fue difícil ver esto pero tenía que admitir que en el presente tengo honestidad, algo de compasión, un poco de tolerancia y ánimo, pero no mucho más. ¿Por qué? ¿Por qué es tan difícil generar una amistad conmigo misma? Esto fue algo que me puso a pensar, porque tengo la creencia de que ya soy una buena amiga de mí misma, así es que pocas veces siento la necesidad de echar un vistazo para ver cómo se encuentra esta amiga –"La conozco tan bien… Y ella está bien". Otro entendimiento que tuve con relación a esta pregunta, es que estoy muy ocupada buscando aprobación fuera de mí. Y por último y más importante, es que la idea errónea de que estoy llena de defectos y no merezco dedicarme tiempo, es profunda dentro de mí. Tal vez es momento de reevaluar esta amistad conmigo misma para la meta de largo plazo de la paz.
Conforme me voy recuperando en el solidario y amoroso ambiente de la comunidad de la Abadía, tengo la rara oportunidad de descansar y de ponderar y profundizar entendimientos que han emergido este pasado año a partir de esta enfermedad. En mi entorno actual de silencio y calma, estoy intentando volver al presente una y otra vez, para familiarizarme con esta sensación en mi cuerpo y mente como un preparativo para mi regreso a la vida diaria en comunidad, con sus ocupaciones y responsabilidades. Aspiro a convertir esto en mi práctica central por un largo tiempo – tomar en lugar de luchar con lo que sea que surja, estar relajada ante la falta de un terreno sólido en este impermanente mundo siempre cambiante y ser amistosa conmigo misma y, por extensión, con todos los demás. Aspiro a tener la capacidad de ser curiosa en lugar de estar a la defensiva, flexible en lugar de cabeza dura y apreciar las diferencias de los demás en lugar de decepcionarme.
Siempre voy a recordar la increíble bondad de las personas que me cuidaron tanto en el Newport Community Hospital como en el Sacred Heart Hospital. Su interés y atenciones me dieron una lección de humildad y me sorprendieron la mayor parte del tiempo. Tengo una gran deuda con ellos.
Que todos los seres se beneficien de mis esfuerzos y que todos alcancemos la budeidad pronto.
Venerable Thubten Semkye
Ven. Semkye was the Abbey's first lay resident, coming to help Venerable Chodron with the gardens and land management in the spring of 2004. She became the Abbey's third nun in 2007 and received bhikshuni ordination in Taiwan in 2010. She met Venerable Chodron at the Dharma Friendship Foundation in Seattle in 1996. She took refuge in 1999. When the land was acquired for the Abbey in 2003, Ven. Semye coordinated volunteers for the initial move-in and early remodeling. A founder of Friends of Sravasti Abbey, she accepted the position of chairperson to provide the Four Requisites for the monastic community. Realizing that was a difficult task to do from 350 miles away, she moved to the Abbey in spring of 2004. Although she didn't originally see ordination in her future, after the 2006 Chenrezig retreat when she spent half of her meditation time reflecting on death and impermanence, Ven. Semkye realized that ordaining would be the wisest, most compassionate use of her life. View pictures of her ordination. Ven. Semkye draws on her extensive experience in landscaping and horticulture to manage the Abbey's forests and gardens. She oversees "Offering Volunteer Service Weekends" during which volunteers help with construction, gardening, and forest stewardship.
More on this topic