Sharing the Dharma Day at Sravasti Abbey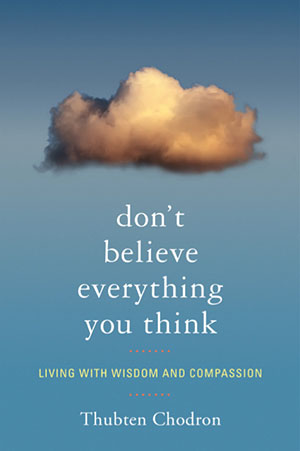 One Sunday a month, Sravasti Abbey opens our doors for Sharing the Dharma Day, an opportunity for newcomers and old friends to explore the Buddha's teachings and share in community fellowship.
People from all faiths and backgrounds can apply the principles explored on Sharing the Dharma Day to enhance their lives. Bring a vegetarian potluck dish (please no meat, eggs, garlic, onions, leeks or radishes) and come with an open mind. All are welcome!
Watch or listen to previous Sharing the Dharma Day teachings.
Topics are drawn from Don't Believe Everything You Think by Venerable Thubten Chodron.
Sharing the Dharma Day Dates and Topics
June 12 Zipping Our Lips
July 10 Banishing Bad Habits
August 14 Mindfulness
September 18 Dedicating the Goodness
October TBD
November TBD
December TBD
Sharing the Dharma Day Schedule
Session 1: 10:00 a.m.-10:45 a.m. - Meditation
11:00 a.m.-Noon - Dharma talk
Session 2: 12:15 p.m. - Vegetarian potluck lunch & informal Dharma discussion/Q&A
Session 3: 1:45 p.m.-3:00 p.m. - Contemplation and discussion of topic of the month
Session 4: 3:00 p.m. - Tour of Buddhist artwork or grounds (weather depending) for newcomers