Chenrezig and Parting from the Four Attachments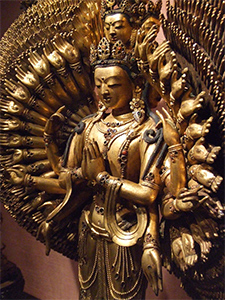 Venerable Thubten Chodron will lead this retreat on Chenrezig, Buddha of Compassion, emphasizing how to bring the compassion practices your daily life. She will also continue teaching on the clear and directive text, Parting from the Four Attachments, essential practices needed to lay the foundation to develop bodhicitta.
We invite you to come on vacation with Chenrezig.
Retreatants should arrive by 5:00 p.m. on Friday and stay through the following Friday lunch. Commuters may attend, and must attend all sessions.
A dana offering and registration form are requested to reserve your place for the retreat.